Angel Tarot cards are some of the most beautiful sets you can buy, with gorgeous illustrations and illuminating experiences to be gained from each and every reading. These cards can be a great addition to your life if you're interested in tarot cards and the concept of guardian angels.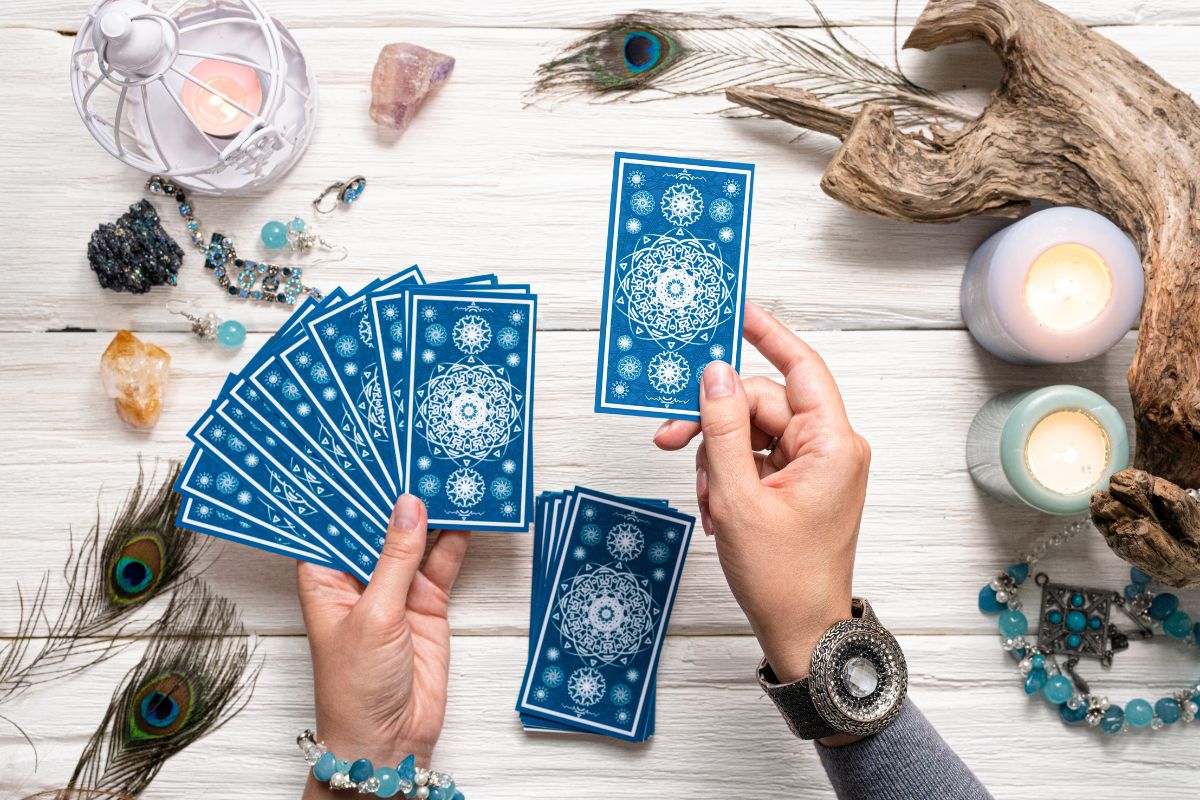 So let's say you're looking to get a set of angel tarot carts, but you're not sure where to begin looking! How can you be sure you've got the right set?
Are some sets better than others? One look online or in stores and you're overwhelmed by the sheer variety! If you find yourself in this position—don't panic! We're here to help you!
In this article, we're going to take a look at the 10 best angel tarot cards we could find (see also '15 Best Vintage Tarot Cards to Add to Your Collection')! We'll break down each one for you, exploring the art and the cards you'll get within the sets.
We've also made sure to include a short FAQ that will help answer some additional questions that you may have left over at the end.
10 Best Angel Tarot Cards
Trying to pick the best set of angel tarot cards can be difficult, mostly because there is some confusion about the differences between sets. So before we begin with our list, we wanted to explain a quick note about the difference between the title 'oracle cards' vs. 'tarot cards.'
Both can be considered tarot cards, but traditional angel tarot cards tend to follow a more rigid 72-card deck structure. However, they tend to be imbued with more positive messages than what a traditional tarot card deck might feature.
This is a traditional set of original angel cards, created by two authors—Kathy Tyler and Joy Drake. This is the expanded, silver anniversary edition that should give you a good understanding of how popular they are.
They come wrapped in an O-card that is easy to put on display. Within this set you'll get all the original angel cards, and also an angel cards book to give you additional information about each one.
The messages on these cards are particularly inspiring and comforting and can be used for a variety of different purposes. We'd recommend these angel cards for anyone who is looking to have daily, positive messages to begin their day with!
If you're looking for a simplistic set of angel cards with gorgeous illustrations and inspiring messages, this is a great choice for you! Each card of this 44 set comes with unique illustrations and inspiring prophecies.
We found the art of this set to be one of the most intricate of any on this list, and each features keywords that help to manage day-to-day life. The guidebook is also great, giving you a lot of additional information about each guardian angel.
This is a more traditional-looking set, with a series of cards that depict different guardian angels. Each one has been placed in the deck to offer protection, help, healing, and guidance.
The messages on each of these cards will help give you inspiring advice to help raise your consciousness and affect important life decisions: such as work, interpersonal relationships, and personal affirmation.
There are 54 cards within this deck, and they have been packed into a great desktop holder that allows you to display the angel you draw each day.
If you're looking for another set with gorgeous artwork, then this is another interesting option. The angels on these cards are all fairly psychedelic, with distinct designs and vibrant colors.
While the messages on these oracle cards aren't as good as some of the more extensive decks on this list, they do have some great wisdom and inspiring words for you to consider each day.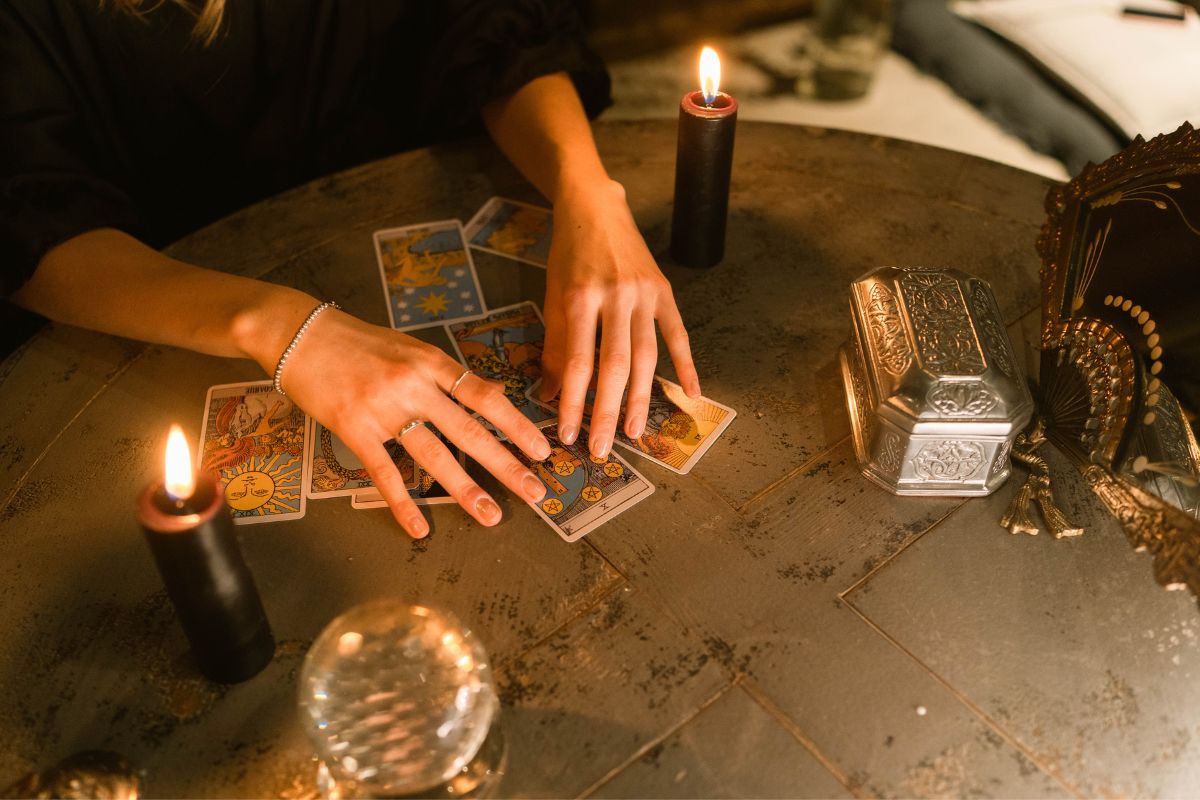 Next up we have a set of angel tarot cards that come with an impressive 78-Card deck. The illustrations evoke scenes of nature and are gorgeous to look at, and each one comes with a positive message that does not stray from the prophetic nature of tarot cards.
The guidebook that comes with these cards has been written to guide you through readings and can help you to understand yourself and others.
If you're looking for cards that depict more traditional, feminine angels, then this smaller deck could be the right choice for you. Although there are only 36 cards, each one will help to guide you through the troubles of life.
Each card has been designed to give you inspiring messages that will massively support your confidence and comfort levels. It doesn't come with a guidebook, but there is a small booklet to help guide you through the process.
The traditional study of angels is one of the most traditional sets you'll find. It's liked heavily to Christian theology and offers you an in-depth study of each card. First off, this is a large set but it's packed down into a portable box that you can take anywhere you need to.
Each card has been designed to help explore different angelic virtues, with an overleaf that explains a little more about the angel you've drawn. These cards also encourage you to engage in recitation, repeating your chosen angel's name to channel its positive message.
If you're looking for something more fanciful, with extensive illustrations and a lot of cards to cycle through, then this set might be the one you've been searching for.
Instead of angels, it features images of archangels, who have dominion over their specific messages of positivity, and prophetic messages that you can act on! It also comes with an extensive guidebook to help you learn more about whatever angel you draw.
If you'd like an alternative to the Christian-based set we mentioned above, then consider this smaller set. You can buy it as a paperback, or as a set of cards, with each one depicting biblical imagery with helpful messages to guide you through life.
There's a lot of emphasis on loving positive messages within this deck of cards, so we'd suggest you taking a look at these if that's what you're looking for.
If you want something that strays away from the traditional Christian theology associated with a lot of different angel tarot decks, then consider this set.
Each features a different guardian 'ancestor' who will act as your angel through a variety of different settings. Expect a different cosmic message with each that will guide you through everyday life.
Final Thoughts
So there you have it! That was a list of the 10 best angel tarot decks we could find. Each one has a similar purpose—to guide you through life with positivity and beautiful imagery.
Hopefully, we have provided you with enough variety to fit something that will suit your individual needs. Angel cards can be a positive influence in your life and we hope that this article has helped to guide you to the right ones for you.
If you still have some questions, keep reading for our short Frequently Asked Questions section which will give you some answers to some of the most common questions about angel tarot cards.
Frequently Asked Questions
What Does The Angel Tarot Card Mean?
If you draw an angel in a traditional tarot card deck, then it's most likely a positive idol for your life. Angels have been seen as spiritual guides and bringers of great news throughout human mythology, so the tarot angel can mean a lot of positivity for you to come.
Angels are pure spirits, often connected to the Judeo-Christian God, who bring love and protection to all those they visit.
Who Invented Angel Cards?
The traditional Angel Cards Deck was created by authors Kathy Tyler and Joy Drake. They collaborated to create a set of cards, each one a different guardian angel to help guide readers through their life.
Since then, they have become an international bestseller with over a 1.3million copies sold, as well as being published in 6 different languages.
Are All Angel Decks The Same?
You'll find a lot of differences depending on the angel decks you find online or in-store. Different decks are created by different authors, who often choose different guardian angels to guide you through life.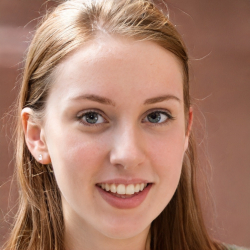 Latest posts by Andrea Daehma
(see all)