Feeling unlucky in love? Dating just isn't working and no matter who you meet they just don't seem to be the one. The search for love is exhausting. Countless bad dates, constant swiping on dating apps and it just never seems to go where you want it to.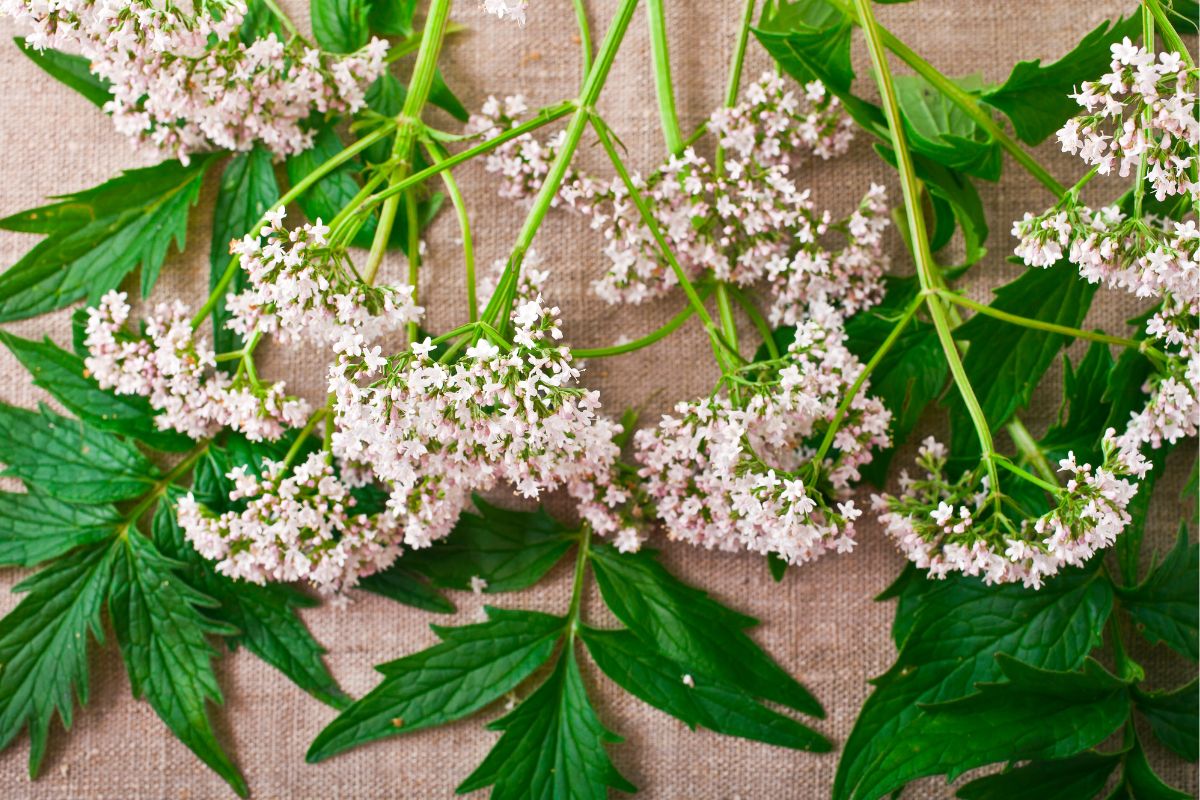 So why not give yourself a little bit of extra luck? Herbs (see also '10 Fantastic Alkaline Herbs You Need In Your Life Right Now') aren't only great for seasoning your meals or having some medicinal properties.
They are also great for attracting that special someone. Or to give yourself an extra dose of self-love. We have 15 of the best herbs that you can add to your collection to help you become a little bit luckier in the love department.
1. Chamomile
There are two primary varieties of chamomile, which are German chamomile and Roman chamomile. Chamomile is a flowering herb that resembles a daisy in appearance. It is widely used, however each person uses it differently. It can be taken as a pill, an extract, or a tea.
If you have been dating for a while and are not any closer to finding your one true love then you are being too hard on yourself and shutting yourself off to something new.
Chamomile helps you relax, raises your vibrations and allows you to open up to receiving the love you deserve.
2. Lavender
Lavender is a bushy perennial herb which means that it is easily available for harvesting throughout the year. It is most commonly known for its relaxing effects.
With many going to sleep with fresh lavender under their pillow, sprinkling some leaves in their bath or drinking Lavender tea. This herb allows you to relax and focus on welcoming something new.
Not to mention it will make you smell divine whether in a perfume or by rubbing the herb directly onto your skin.
3. Sage
Sage can be found in the Mediterranean region and has been known to be one of the most effective herbs for love. Sage has an amazing ability to brighten your mood, sharpen your memory and get rid of that toxic, negative energy.
Sage is often burned as an incense to cleanse the environment but it can also help heal your inner energy. It has been known to help with manifestation through a smudging ritual. So you better get to speaking your dream love into existence!
4. Valerian
Valerian is a fantastic herb that is indigenous to the Asian and European continents and is widely used as tea, tinctures, and pills.
In addition to having a long history of use as a moderate sedative, valerian has been shown to have healthful and beneficial effects on persons who suffer from anxiety and depression.
This herb was used in love and sleeping potions as it helps to ward off any negative energy. Leaving you feeling refreshed, clear headed and happy.
5. Hyacinth
Due to the calming scent, Hyacinth is an excellent herb to begin your journey into self-care. This natural herb is known to attract good fortune whether monetary or in your well-being.
It is great for lowering cholesterol and managing PMS symptoms. It is said that if you keep the flower next to your pillow it will dispose of the negative energy and provide you with a deeper, smoother sleep throughout the night.
6. Passion Flower
Passionflower is a strong herb with numerous surprising health benefits that comes from a plant family with over 550 different species. It works incredibly well as an antidepressant, treating everything from anxiety to insomnia.
You may wish to take the recommended dose of Passion Flower prior to going on a first date or in times when your stress levels are higher. You will feel calmer and able to really enjoy the moment whilst showing your true self to your potential lover.
7. Matcha
With the majority of the American population rely on caffeine to get us through the day. However, drinking coffee in large amounts can have negative effects. It can increase the stress hormone cortisol and lead to more stress than you typically want.
However, drinking Matcha as a green tea can have a relaxing effect. It will allow you to destress yourself and take a deep breath. Something we all forget to do from time to time. And it can be consumed in the evening.
8. Turmeric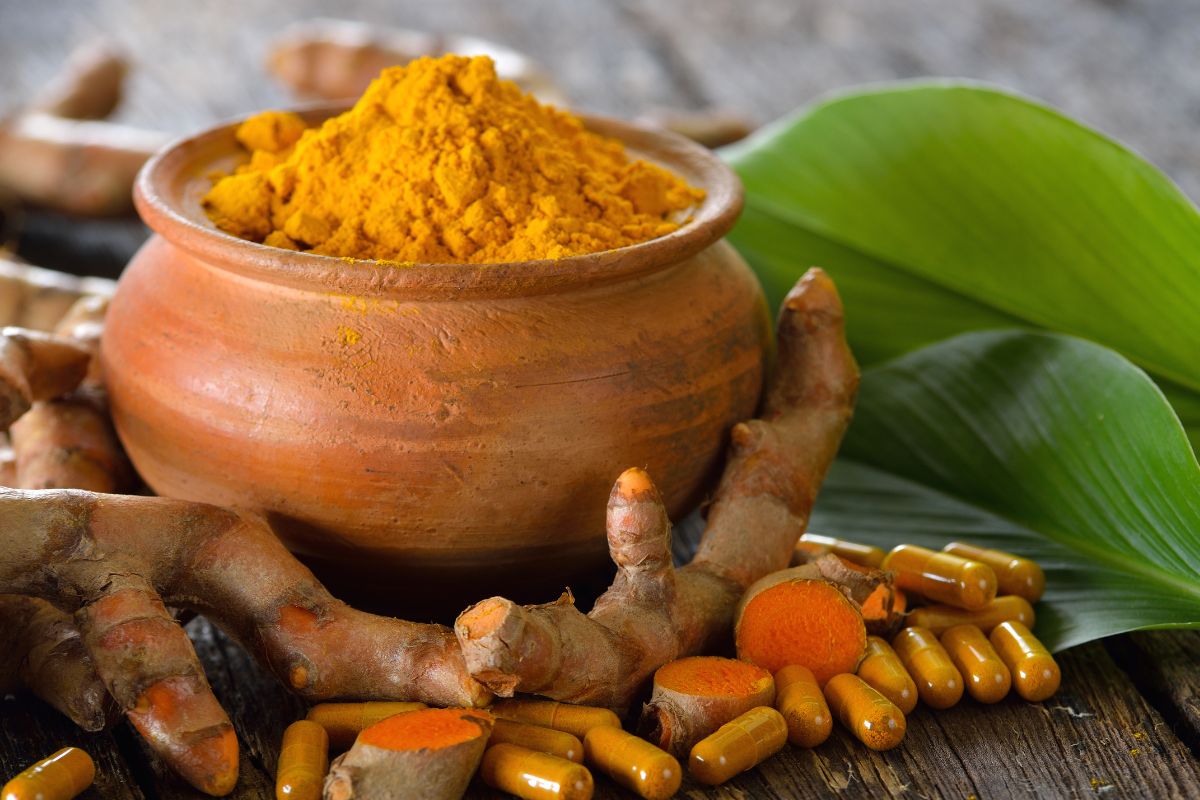 Turmeric comes with a plethora of health benefits. The spice native to India is not only used to spice up your favorite curry. It has amazing antioxidant properties and helps calm inflammation.
Turmeric is considered a cleansing spice. It can help fight acne, promote gut health and detoxify the body of any unwanted toxins. If you are feeling bloated and fatigued, inserting a healthy amount of Turmeric into your diet can help cleanse you from the inside.
9. Cannabidiol
Cannabidiol, an important component of marijuana or cannabis, has calming effects on your neurological system. It relieves all the unneeded tension from your system and fosters tranquility and sentiments of self-love.
When taking yourself on the journey of self-love, your anxiety and stress may be heightened, this plant (see also 'What Does Eucalyptus Smell Like?') can help reduce the effects and allow you to focus on yourself.
If you are someone who struggles to stop and smell the roses then incorporating Cannabidiol into your life may help.
10. Kava Kava
Kava Kava is a shrub which is native to the Pacific Islands and is commonly used as a ceremonial beverage to relax the body and lift the spirits of the room. It works by regulating the levels of gamma-aminobutyric acid (GABA) in your brain.
This herb is great for allowing you to relax in times of extreme anxiety with many ditching the cult favorite XANAX. This can allow you to become more confident within yourself as you not constantly plagued with self-doubting thoughts and emotions.
11. Maca
The adaptogenic herb Maca has a powerful, bitter, earthy flavor. But despite its unpleasant flavor, it provides a lot of nutritional advantages. According to studies, taking it frequently can increase libido and also improve the quality of men's sperm.
An amazing aid for those trying to get pregnant. Maca is also great for balancing hormones which is exceptional for those suffering from issues such as PCOS and menopause. It is also known to be effective in boosting one's mood.
So whether you are looking to get back on the horse, balance out your hormones, or have a brighter outlook on life, Maca is a great herb to have in the medicine cabinet.
12. Shatavari
An adaptogen from the asparagus family that is bursting with antioxidants and has anti-inflammatory qualities is called Shatavari. Research has supported the use of this substance as a form of antidepressant in Ayurvedic medicine.
Shatavari, also known as "she who has a hundred husbands" and is known for its amazing ability to boost fertility and to help regulate women's hormones.
13. Saffron
Saffron is known for being one of the most expensive spices across the world. Although, if you are looking to take the next step with your partner, it may just be worth it.
Saffron is known for its amazing ability to help with anxiety and depression which is critical when it comes to sex. The more depressed a women is the lower her sex drive and can even cause erectile dysfunction. All which lead to less sex.
Saffron boosts the chemicals that help women relax meaning the will be more inclined and enjoy sex more!
14. Damiana
Damiana, often referred to as Turnera diffusa, is a traditional aphrodisiac that is indigenous to the Caribbean and South America.
It has been used for hundreds of years to liven up the bedroom, and studies suggest that it may help men minimize their re-uptake period and enhance the sex experience for women.
Much like Saffron, Damiana helps to relieve anxiety allowing you to enjoy the emotions and feelings of pleasure. You may want to keep a stock of Damiana in your bedside drawer.
However, it is important that those with Diabetes do not consume Damiana without consulting their doctor as it can lower your blood sugar.
15. Ginger
Ginger, found in almost every spice cupboard around the world, can be great for increasing your chances of love. It aids in increasing digestion, attention span, and decreasing nausea.
However, it also helps to boost circulation making it a great home remedy for bedroom activities. It helps to lower blood sugar which improves blood circulation around the body. It has also been discovered that it may even help with male impotence.
Final Thoughts
Whether you are looking to spice things up in the bedroom, increase your chances of true love, or to jumpstart your journey into self-care herbs are there to help.
You may only have to look in your pantry or have a dig around in the garden but these herbs are known to provide a range of calming effects to let you focus on what's important, yourself!
Promote your mental well-being or increase your chances of expanding your family with the herbs above and watch as your chances at low continue to grow.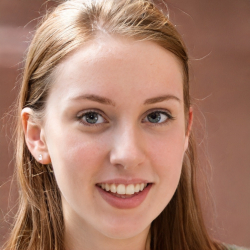 Latest posts by Andrea Daehma
(see all)