There has been a recent shift to the spiritual and a more heightened interest in tarot card reading.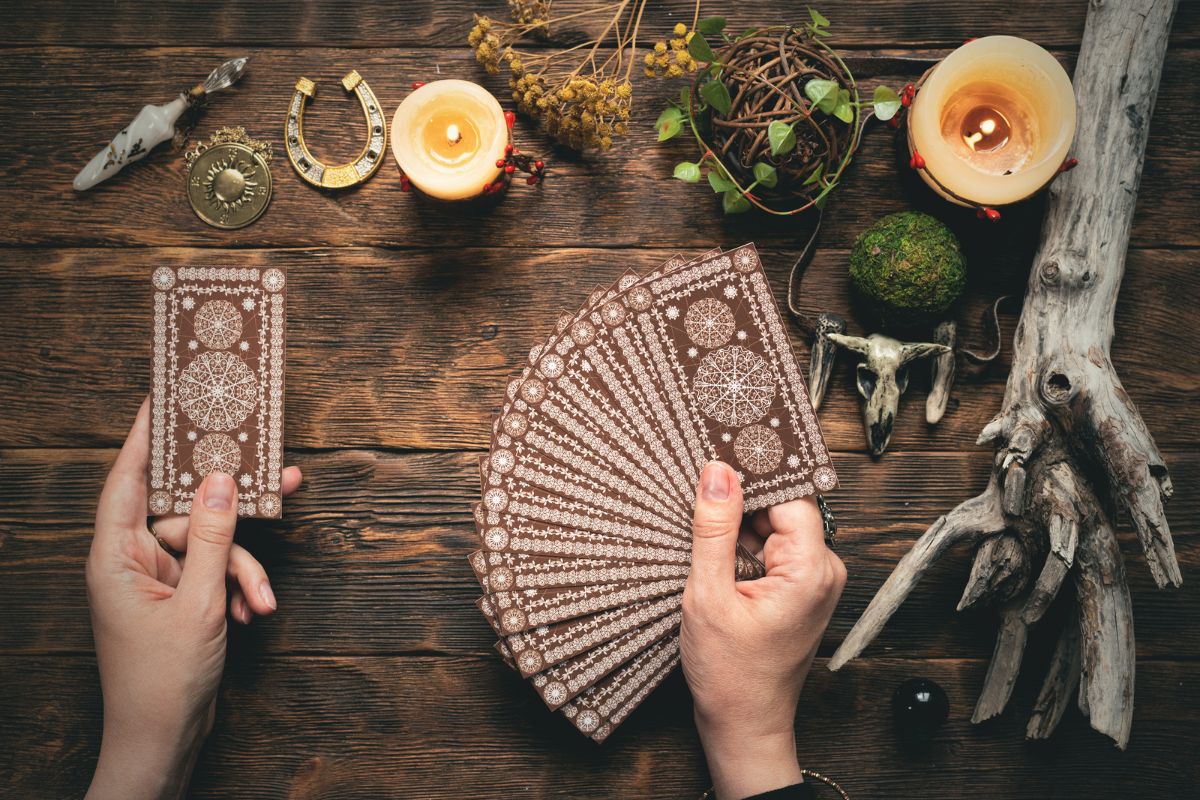 If you are building a collection of tarot cards then that can be a personal endeavor and finding the right ones to add to your collection can mean looking at the card's meanings or simply the pictures.
The age of a set of cards is also important as you may be looking to add some value to your collection. Find a vintage set in great condition, look after them well, and they could be worth a lot more in a few years.
In this guide, we will look at the 15 best vintage tarot card decks, and why you should add vintage tarot cards to your collection.
The 15 Best Vintage Tarot Card Decks
Yes, it may be the most commonly known deck of tarot cards yet The Rider Tarot Deck is well worth looking out for (see also '10 Amazing Angel Tarot Cards Well Worth the Money'). Put simply, this is a classic collection and it does feature some stunning imagery.
A lot of tarot card decks are based on the Rider collection and even follow the same number system. As it has been around for so long, it should be easy to find a vintage collection that came out a few decades before the more recent reproductions.
With ancient images that are inspired by original works of art, The Blood Tarot collection is strictly for collectors and tarot connoisseurs.
Each card includes a vintage image, some of the figures bearing teeth, others of bats, and some of Dracula himself. If you want a collection of tarot cards that remind you of Transylvania then few come close to this collection to sate your blood lust.
Another vintage collection that can have a modern twist is the Smith-Waite Tarot Deck. You can find a centennial deck yet you also have a choice of decks spanning that entire century.
That should include some truly vintage sets so it is worth looking for. This is a more muted color palette than the Rider tarot deck so does look beautiful and would be a welcome addition to a collection.
The Black Power Tarot deck is based on the Tarot De Marseilles which featured black comedians, musicians, activists, and other black people of note.
There are 25 individual card designs which include Richard Pryor as The Fool, Eartha Kitt as Justice, and Tina Turner as Strength. If you want a set of tarot cards that have a specific and interesting theme then The Black Power Tarot set is a good one to look into.
With 78 cards, The Antique Anatomy Tarot Deck is worth investing in. The collection includes antique drawings of botanicals and anatomy yet brings a modern twist. This is ideal for those individuals who adore bones, flowers, skulls, and vintage ephemera.
Another collection of tarot cards that has a vintage use of nature is this Botanica Oculta Tarot Antique Edition.
The collection boasts of harboring the hidden and ancient power of plants to help realize the past, the present, and the future. With gorgeously drawn images, the collection also acts as a reference book for plants.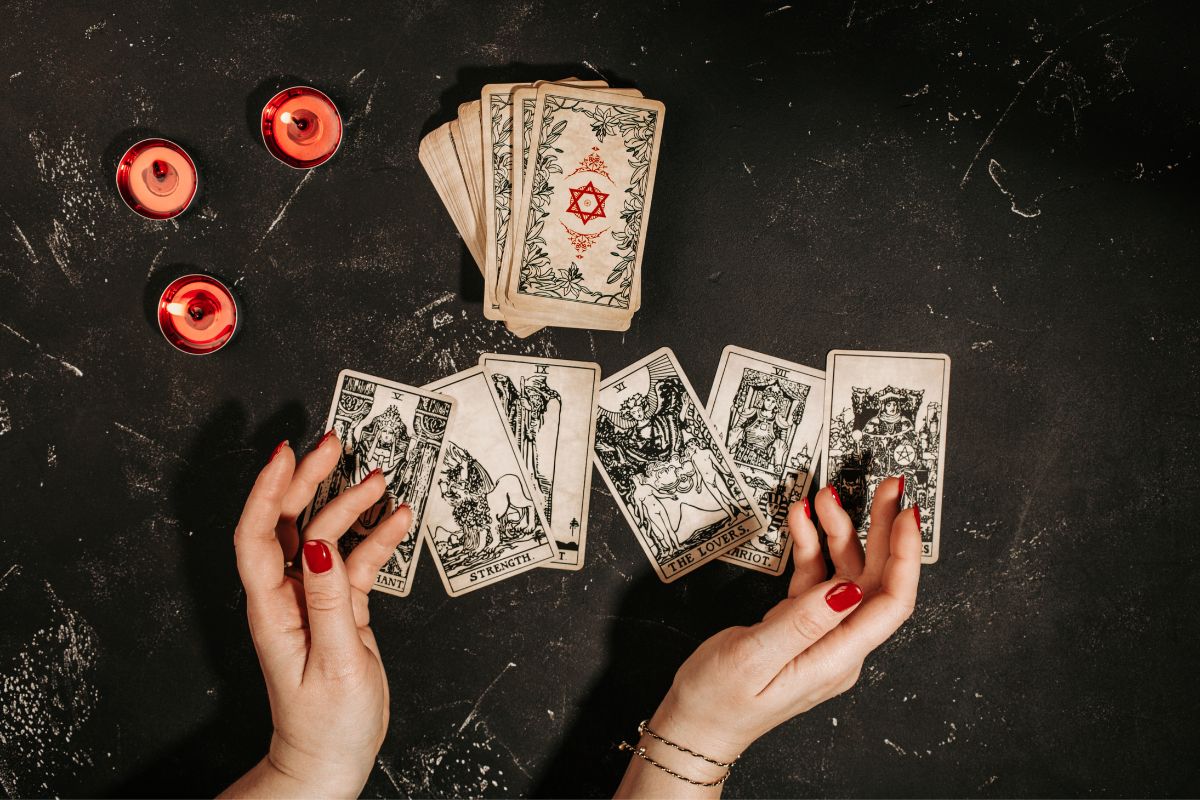 For a more ancient and occult twist on tarot cards, go for this Vintage Wisdom Oracle collection. There are 52 ornately illustrated cards that center on the inspiration of divas, muses, and goddesses from certain bygone eras.
The cards are full of symbolic details and have been crafted from a range of French vintage postcards and even sepia family photographs for that personal touch.
From 1970 comes the Vintage Builders of the Adytum tarot deck which comes in a rustic brown package.
The tarot deck comes with the tagline 'A Key to the Riddle of THE UNIVERSE. A Key to the Mystery of YOUR OWN SELF'. These cards come from Los Angeles and have a gloriously timeless appearance to them.
This is a set of 78 tarot cards designed and reconstructed by Godfrey Dowson. To give it its full name, the collection of tarot cards is based on The Esoteric Workings of the Secret Order of the Golden Dawn.
Simply looking at the packaging in its simple yet gloriously intricate red, yellow, and black design is enough for wanting to buy it.
This beautiful set of tarot cards is illustrated by David Palladini and forms an interpretation of the medieval Tarot.
This is another full-color 78 tarot card set that includes 22 major Arcana cards and 56 minor Arcana cards. Though the designs may look minimal, they are truly striking.
With illustrations by Bill Green, this tarot set is produced under the direction of Lloyd Morgan. This is another 78-set of tarot cards and includes some truly magical imagery.
The figures on each card are designed to create immediate emotional reactions so they are well worth considering.
For a delectably detailed set of tarot cards, look no further than the Golden Art Nouveau Tarot Card set. The tarot cards come with gold-foil details, elegant designs, and wonderfully curved lines.
Designed by the artist Giulia F. Massaglia, the cards come with some truly immaculate illustrations for a bold and stunning look on each tarot card.
Taking inspiration from the classic 1909 Rider-Waite-Smith Tarot set, the designs were originally made by Pamela Colman Smith under the guidance of the occultist A.E. Waite.
This is one of the most popular decks of tarot cards to be found and has been recreated with the requisite details.
For a throwback to the 17th, 18th, and 19th centuries, look into this set of The Hoodoo Tarot Cards. This is a celebration of the intricate American Rootwork tradition which includes a botanical and esoteric knowledge of Hoodoo.
That includes the divination system of Tarot and each of the 78 cards is painted by Katelan Foisy who depicts classic Tarot imagery with legendary black rootworkers.
To take a glimpse into the world of Boccaccio's Decameron which should provide a somewhat erotic interpretation of tarot. The deck has been created by the well-known Italian illustrator, Giacinto Gaudenzi.
Due to the imagery included on the cards, this does come with a 'For Adults Only' warning so make sure that's clear whenever you bring them out.
Why You Should Add Vintage Tarot Cards To Your Collections?
As the interest rises in tarot cards, more people are looking for vintage sets to add to their collections. These can provide a good investment as a vintage set in good condition can rise in value.
While you may want to take them out for friends, they should be kept in their packaging. Even better if the packaging is original and the cards are in great condition.
If you are considering investing in vintage tarot cards then pick a collection that interests you. That may be the occult, or something more sedate like botanicals.
You may prefer a well-known set that has lasted for decades. If that's the case, you can find an early set that is now classified as a vintage set that has gone through the test of time.
Final Thoughts
Finding the best vintage tarot cards to add to your collection can mean finding a balance. There could be a classic deck of cards and you simply want to find an earlier, vintage edition such as the Rider-Waite set.
With so much variety in the world of tarot cards, you may want to stick to a genre like the occult, botanicals, or erotic art and then find a vintage set that you really like.
Another thing to consider is what condition the set of tarot cards is in as an investment is better made with a set that is in excellent condition rather than one that shows some wear and tear.
Frequently Asked Questions
Why Is The Rider-Waite Deck Of Tarot Cards So Popular?
The Rider-Waite deck of tarot cards (see also, 'How to Cleanse Tarot Cards') was a game-changer when it was originally released. The deck of tarot cards was unlike any that had come before it and each card is fully illustrated.
That allows each of the 78 cards to have a unique look and feel that goes some way to expressing the story behind it.
How Old Is Tarot Art Known To Be?
Tarot cards and tarot art were first believed to have begun in the 1440s and 1450s. This was in the northern Italian cities of Milan, Venice, Florence, and Urbino, also known as the quadrilateral.
While this is when tarot art is believed to have begun, this is the first known evidence though it is likely that tarot art began a few decades earlier on in that century.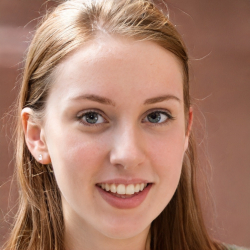 Latest posts by Andrea Daehma
(see all)