Have you just moved into your new home? If so, congratulations, we hope you like it.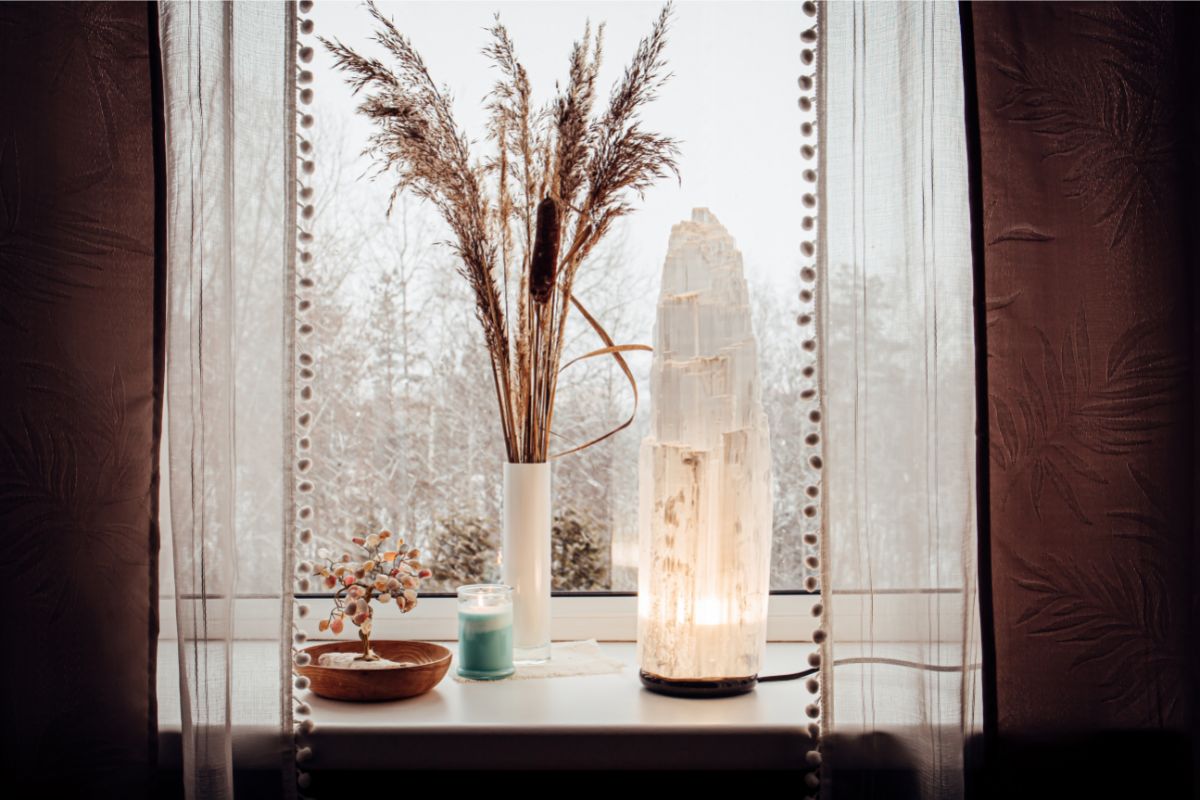 Before you settle in, you might want to cleanse your home of any leftover energy from the previous people who occupied the property.
You may even wish to create a sacred space of nurturing energy. After all, your home is your haven. It should be a place that provides lifting energy and a protective aura every time you step inside.
As you leave the chaotic outside world behind, you should be able to step into a soothing place that offers a positive retreat. The fact you're here would suggest you've already thought about all this.
If so, you've come to the right place. In this post, we've listed 10 of the best crystals for a new home. If you want to use the best lineup of crystals in your safe space, make sure you stick around!
1. Aragonite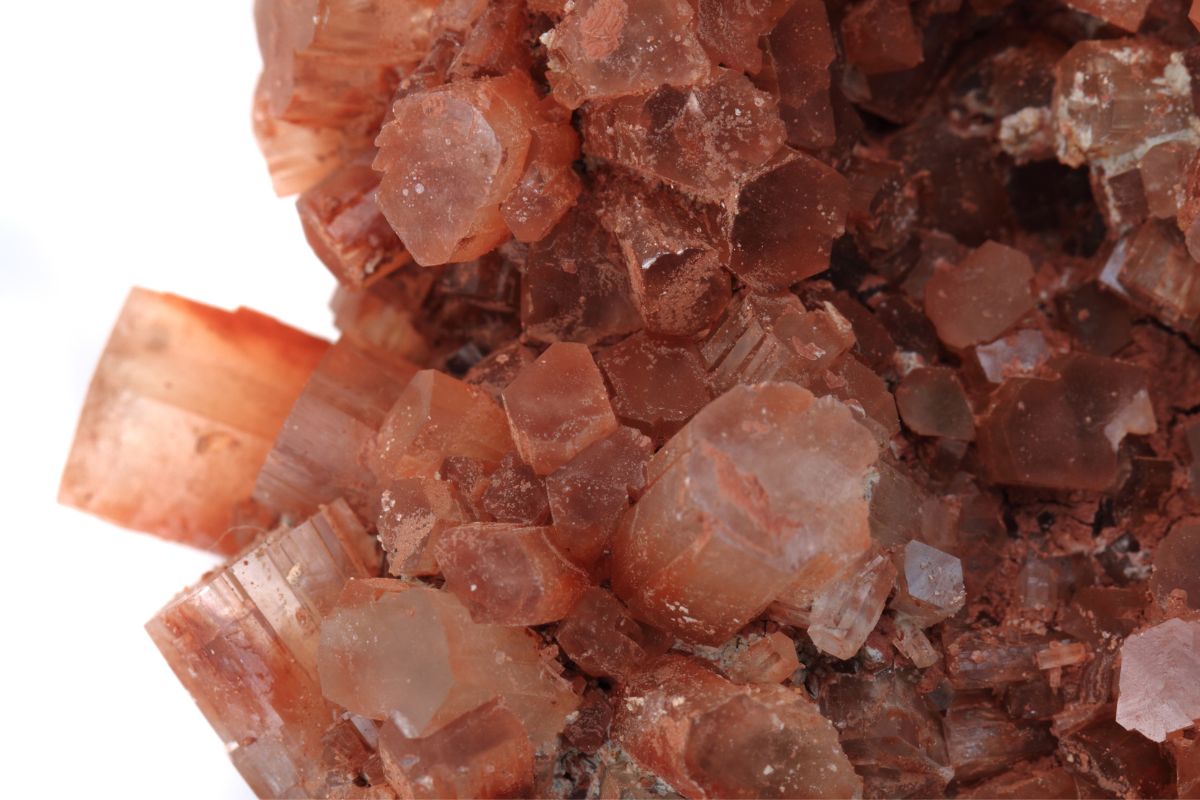 We'll start this list with a more unique crystal used by fewer people. Aragonite is a stunning orangy-brown colored crystal that taps into your lower chakra energy.
It is believed that this stone is a freeing crystal that can increase your energy and open up your life force. It does this by powering your sacral chakra which is found in your lower abdomen.
Filling your new home with aragonite is a surefire way to fill your space with good vibrations and positive energy. This orange crystal (see also '15 Beautiful Orange Crystals') is also capable of removing any negative energy and grounding your space.
You should meditate with aragonite before placing it towards the Eastern side of your property. Ideally, the crystal will sit near your bedroom.
2. Black Tourmaline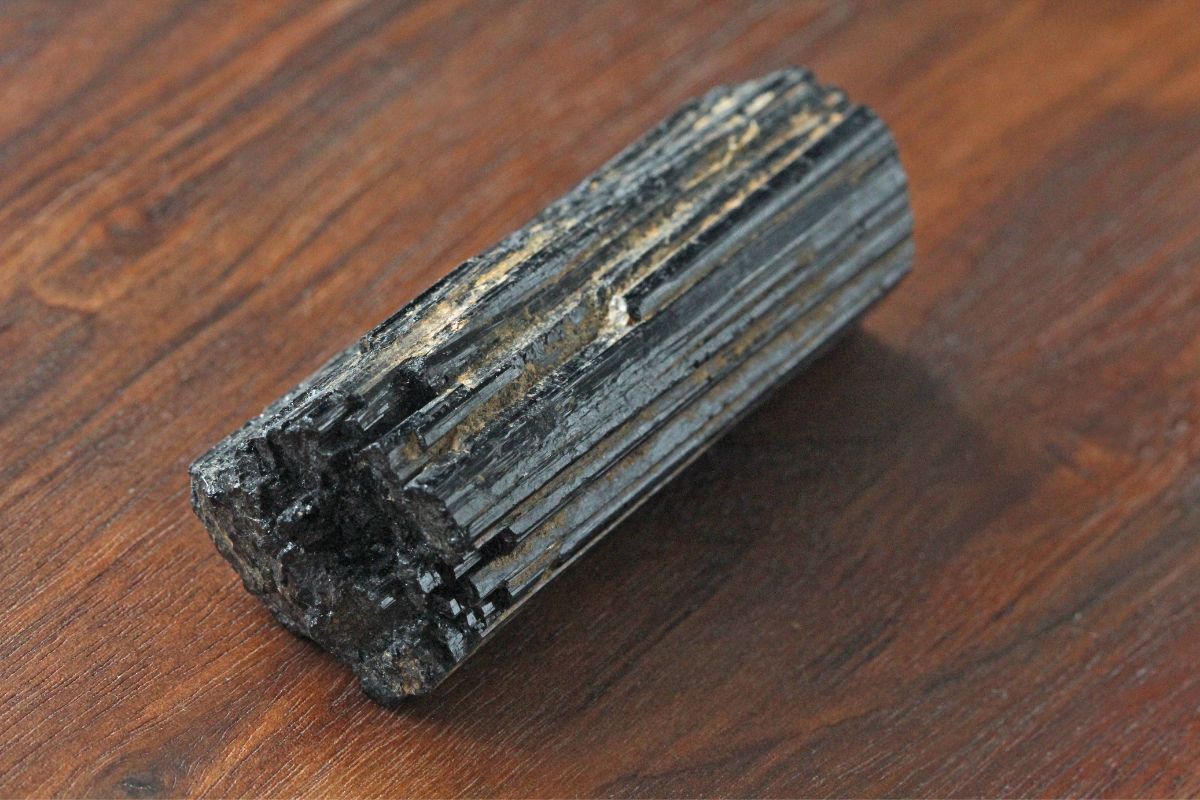 Black tourmaline is a stunning crystal that has a jet-black color. It is believed to have been born from the Earth's raw energy. This crystal is a grounding and protective stone that's primarily used around the home to march any negative energies out the door.
A powerful healing crystal, black tourmaline has strong healing powers that will effectively help create a positive vibe around your new home.
The stone will soak up all the bad moods, ensuring you feel grounded, safe, and held every time you walk through the front door.
This is a great stone to use if you want to leave the outside world behind when you get home. To get the most out of your black tourmaline crystals, you should place them close to windows and doorways.
3. Rose Quartz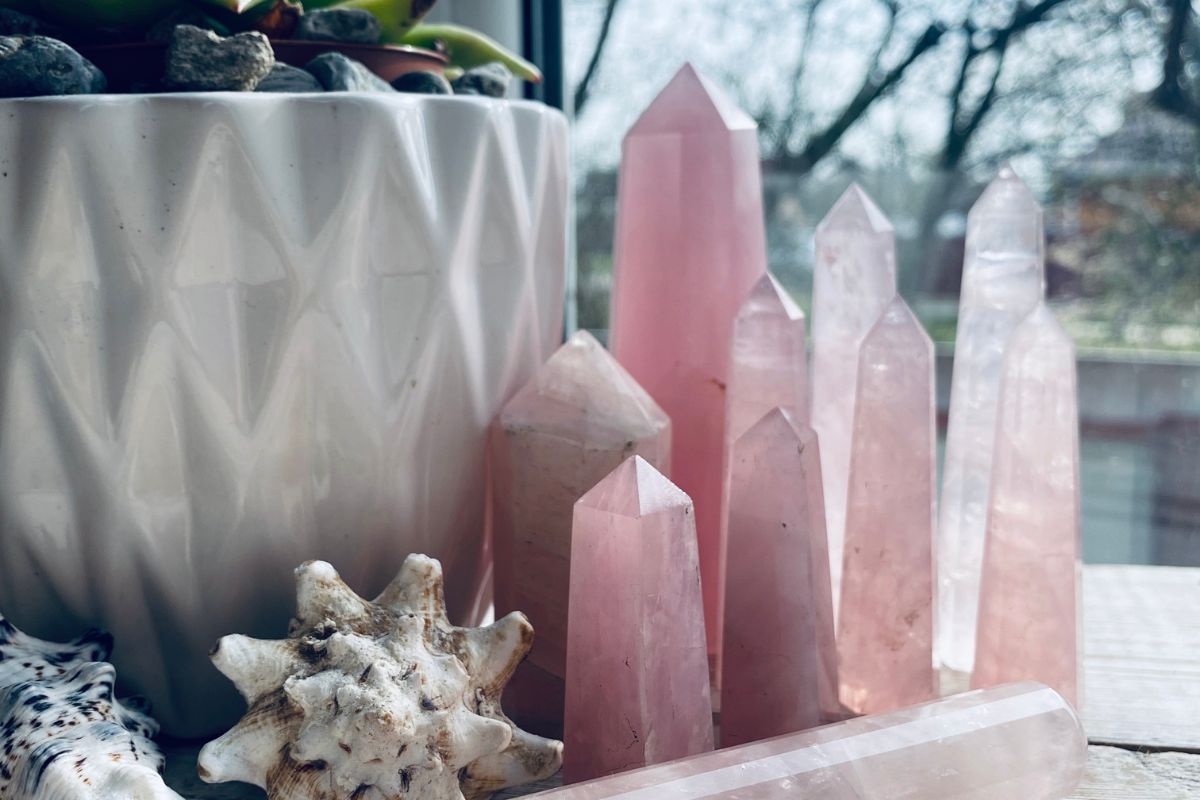 The next crystal on our list is rose quartz. Rose quartz is a good choice for newlywed couples and friends. This is because the crystal promotes harmony and love.
Emanating positive vibrations all around the house, this stone will make your home feel inviting, warm, and loving. 
It is most commonly placed in the bedroom to encourage a deep slumber and positive energy. As a result of its properties, rose quartz is the queen of love. The stone can bring closeness and intimacy to your relationship.
The most effective rose quartz crystal you can use is a rose quartz pyramid. This offers the best feng shui.
4. Selenite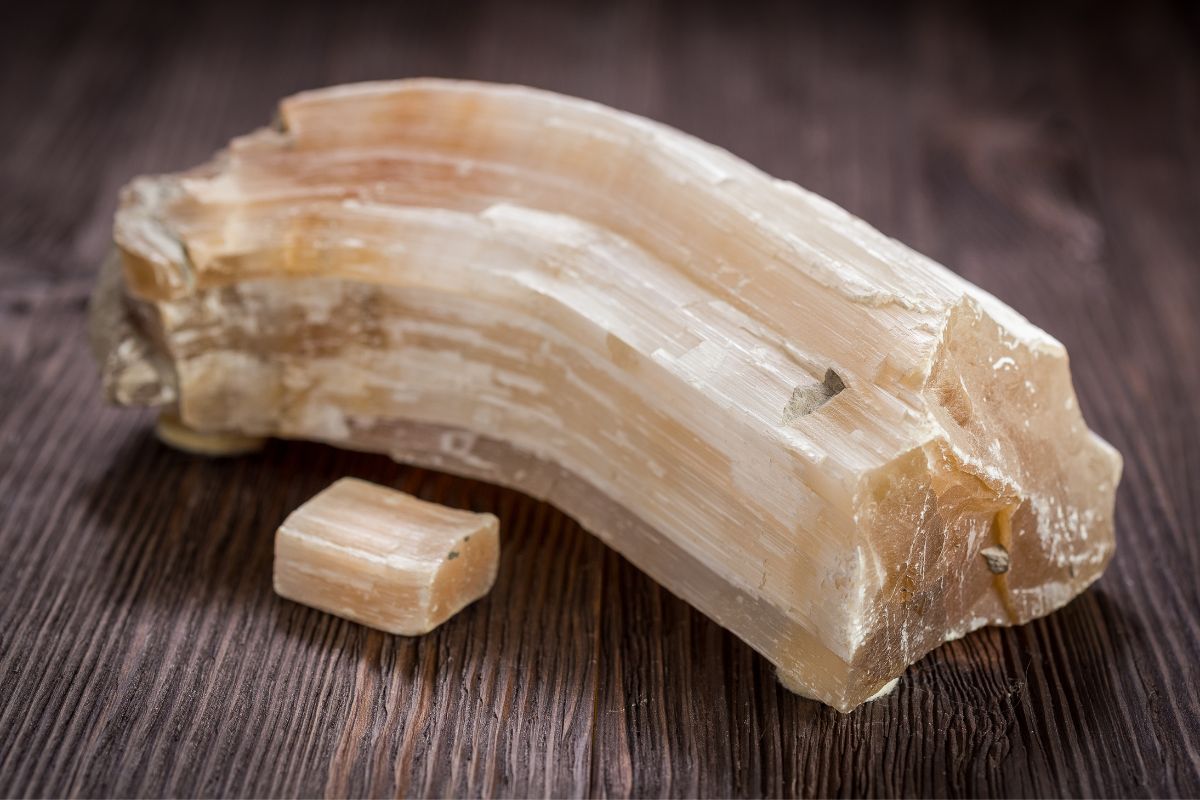 If you're looking for an easy-to-use crystal, selenite should be your first choice. Selenite is a simple crystal that represents the Moon Goddess Selene and purity. It doesn't require any recharging or cleansing and it is easy to place.
In regards to how selenite can help in your new home, this crystal soothes, cleanses, and purifies.
Therefore, the stone will clear any negative energy from your home, making your home feel safer and more relaxing. This will leave you feeling relaxed almost immediately.
Offering steady vibrations and white light energy, this crystal should be placed near a window. You can also use it to cleanse other crystals. Simply leave your crystals on top of selenite overnight in a clear view of moonlight.
5. Yellow Topaz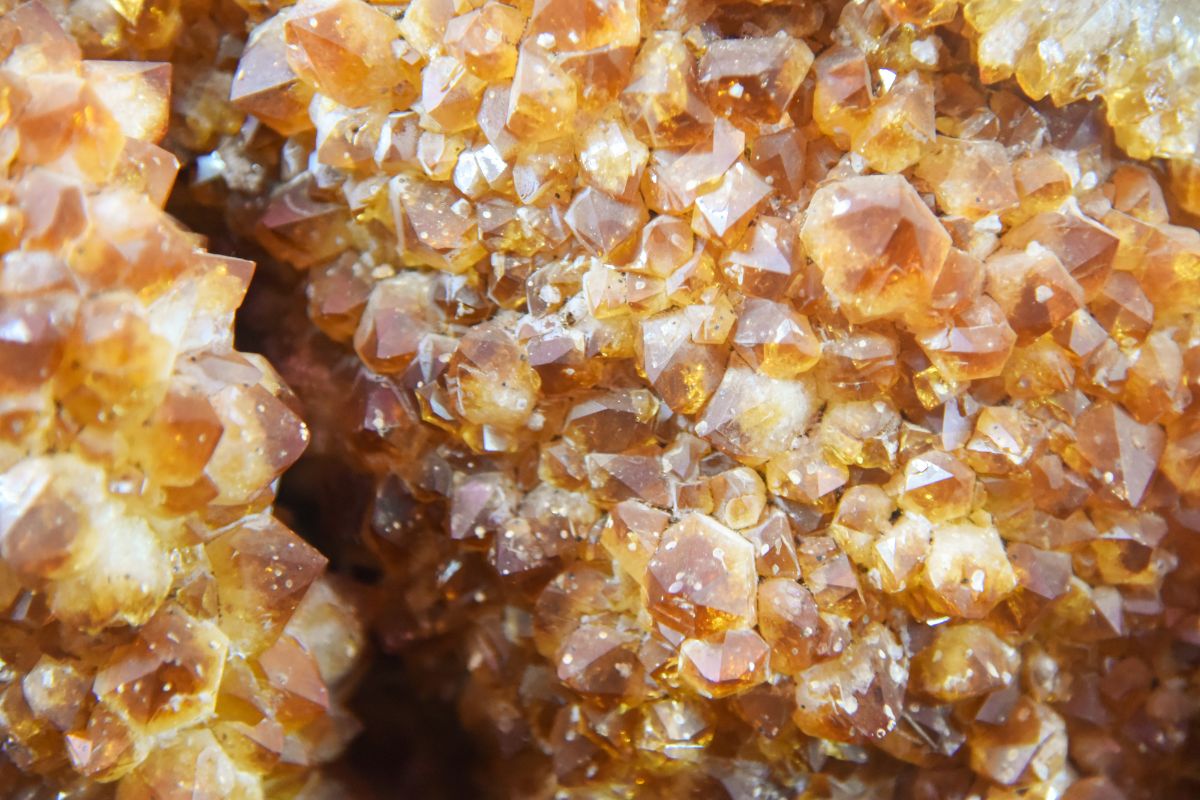 Yellow topaz not only offers your new home a wide range of benefits but it also looks fantastic. Bright yellow in color, this stunning stone can be used to attract prosperity.
Most commonly used to promote wealth and abundance, you can use this crystal once to cleanse your home. Most people that use yellow topaz tend to build a crystal grid with the topaz set in a southeasterly direction.
The yellow topaz then interacts with the lower chakra to keep you grounded. It will attract wealth and fame to the people living in the home. When cleansing your home with yellow topaz, a good practice is to do so at dusk.
6. Agate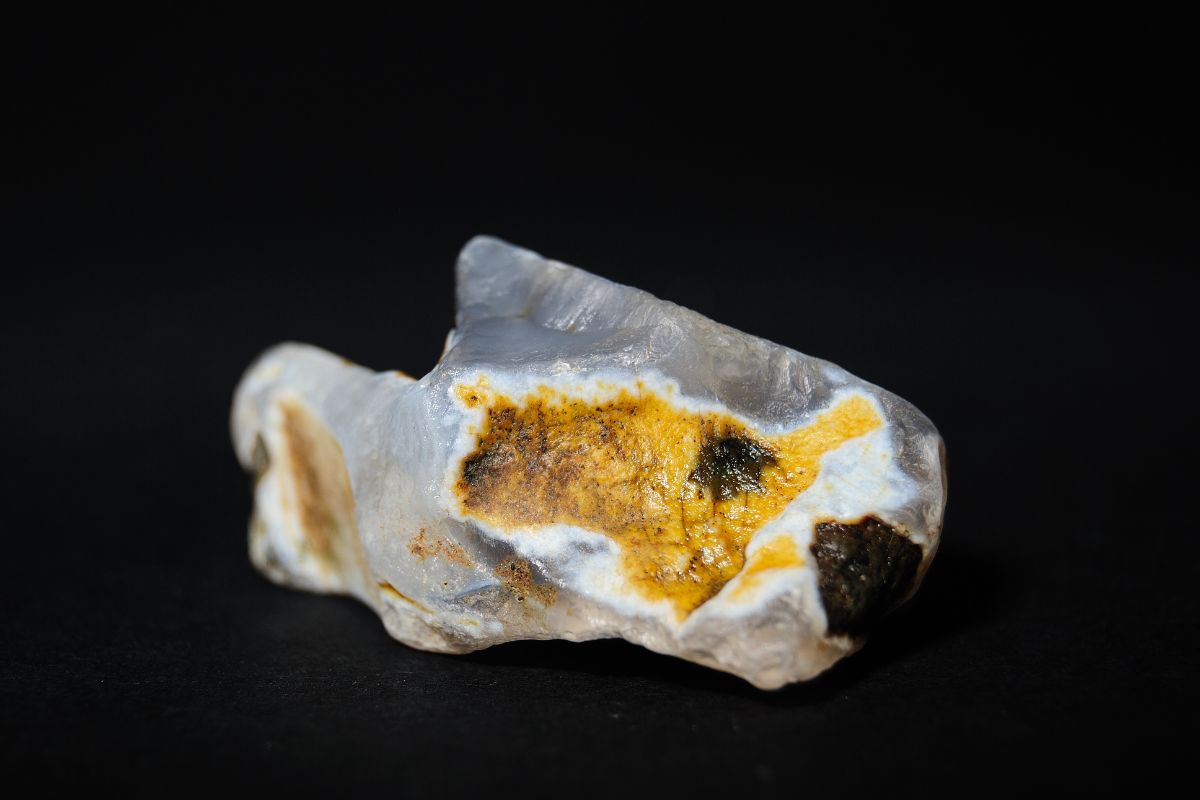 Next up, we have agate. Agate is a versatile crystal that can be bought in many shades. However, the blue lace agate stone is arguably the most serene.
Blue lace agate is one of the best calming crystals you can add to your home. It is a soothing, extremely calming influence that will radiate positive energy.
Targeting the throat chakra, blue lace agate also encourages communication. 
You'll also find that this stone is smooth when it comes to offering stress relief and gentle vibes. This helps encourage positivity, relaxation, and rest.
If you decide you want to use blue lace agate, you should place it in your bedroom. This will help you build better communication and connection with your partner. The stone will facilitate loving pillow talk and a comfortable night's sleep.
7. Citrine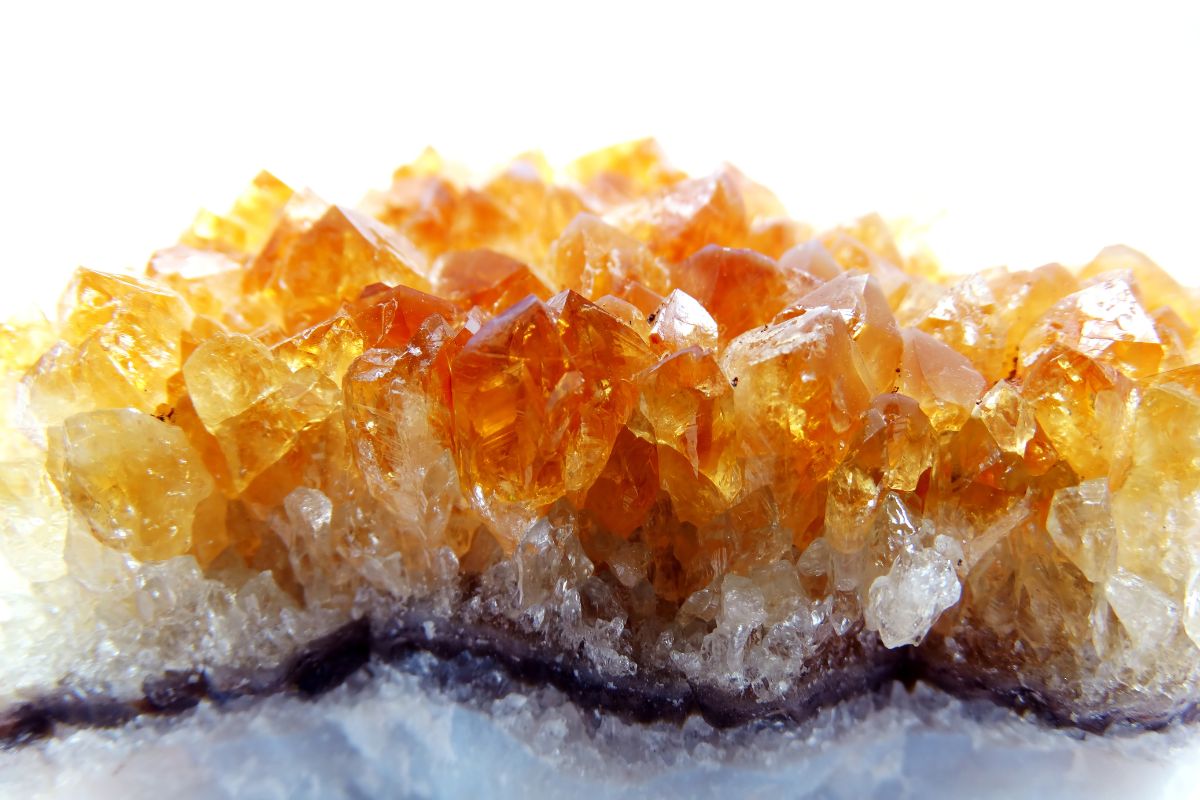 Citrine is a vibrant and juicy stone that's as bright as the tangiest Sicilian lemons. It is the perfect crystal for anyone that wants to introduce endless sunshine and happiness into their home.
A glorious gem, citrine is a positive stone that instantly improves mood and positive thinking. It is the queen of positive vibes and can even bring good luck and abundance into your life.
Offering a boost of Vitamin D, this crystal will help you leave any bad energy at the door.
As you can imagine, this helps create a happy home filled with love, happiness, and joy. Those of you that suffer from seasonal affective disorder will also appreciate this stone's radiance during the winter months.
8. Dream Amethyst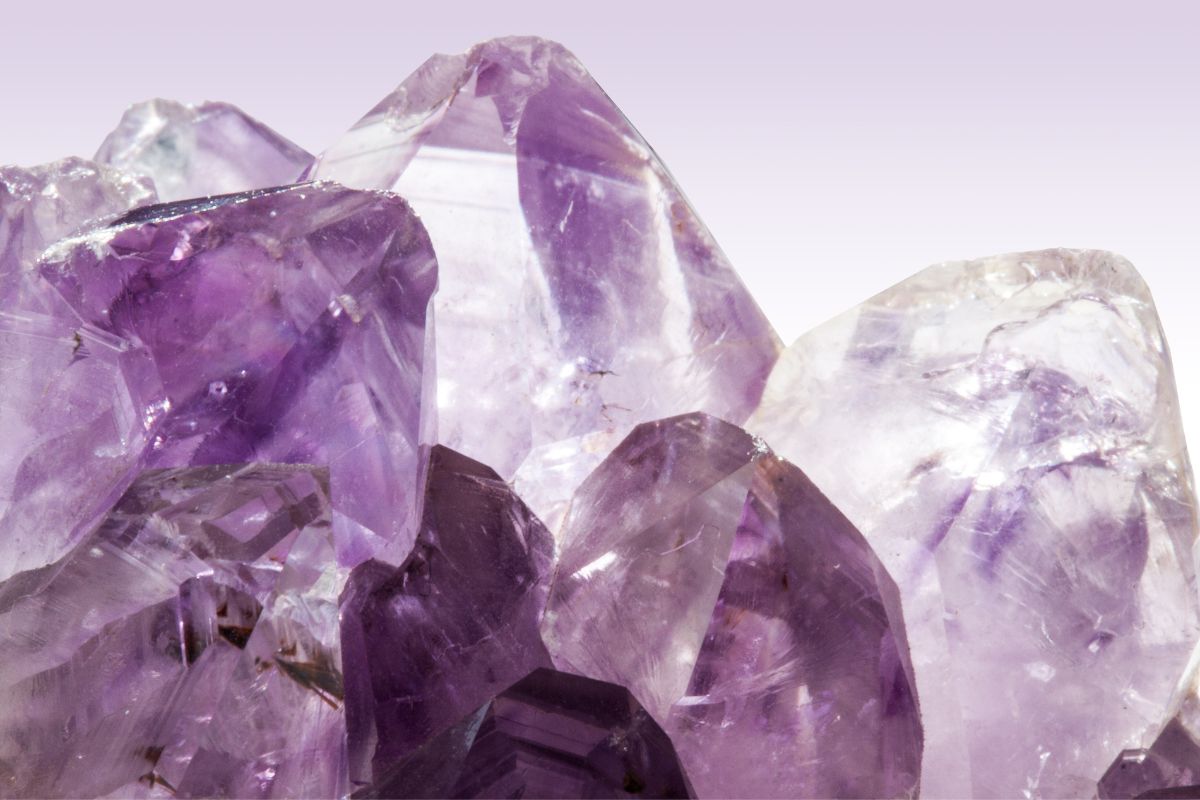 One of the best therapeutic stones is the amethyst crystal, in particular, the dream amethyst crystal.
The dream amethyst crystal opens up your crown chakra. It also opens up the door to the etheric realm. In other words, this crystal welcomes angels into your home.
As you can imagine, this promotes positive vibes, happiness, joy, warmth, and positive energy. It also removes any unwelcome negative energy. 
You can build positive vibrations around your home by placing the crystals in a bowl in a northeast direction. This will encourage spiritual awareness and enlightenment. Crystals placed in south directions attract prosperity and fame.
Amethyst crystals are also great at making family and friends better respect each other.
9. Carnelian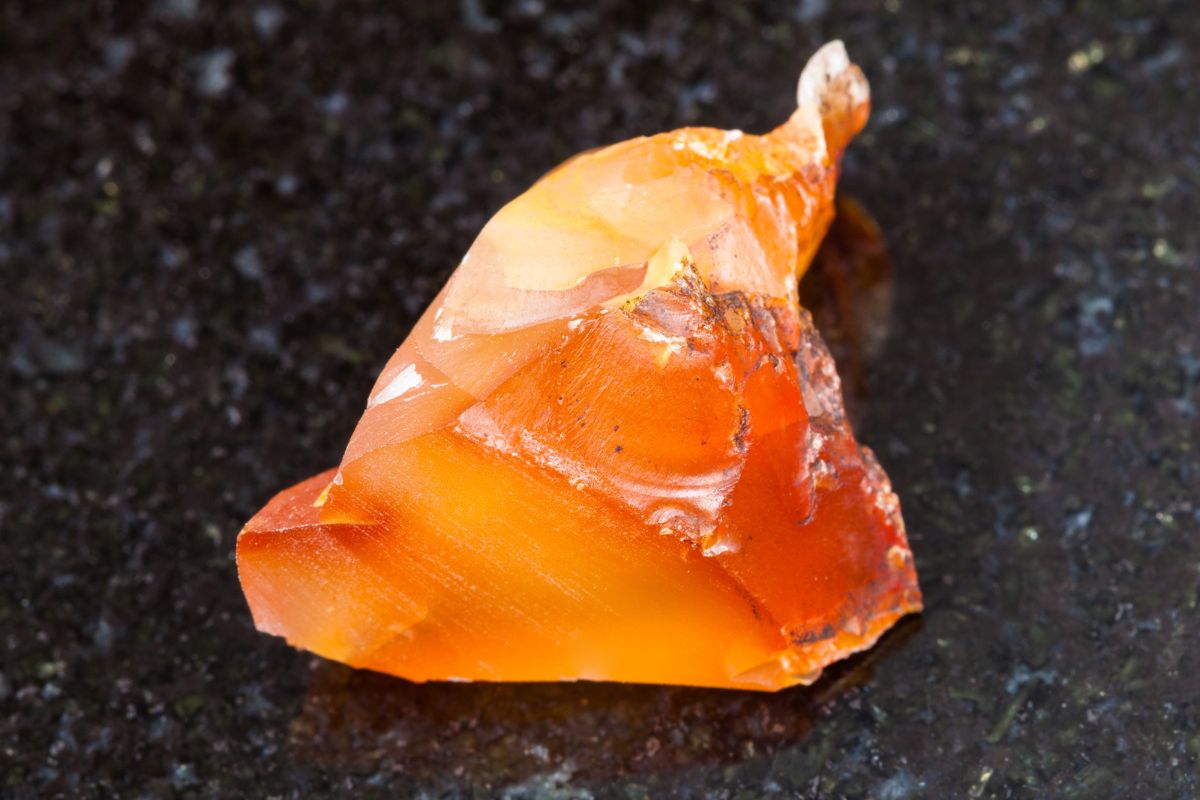 The penultimate crystal on this list is carnelian. Carnelian is a fiery orangy-red crystal that radiates warm energy and positive vibes.
For those of you that want your home filled with laughter, comfort, creativity, and self-worth, carnelian is the perfect crystal.
This stone definitely deserves a spot in your home office.
Ideally, you should place the carnelian crystal on the south side of your house. This is the spot where you'll want to welcome abundance.
Those of you looking to bring more creativity to the home should place the crystal in the western corner of your home. 
10. Mookaite Jasper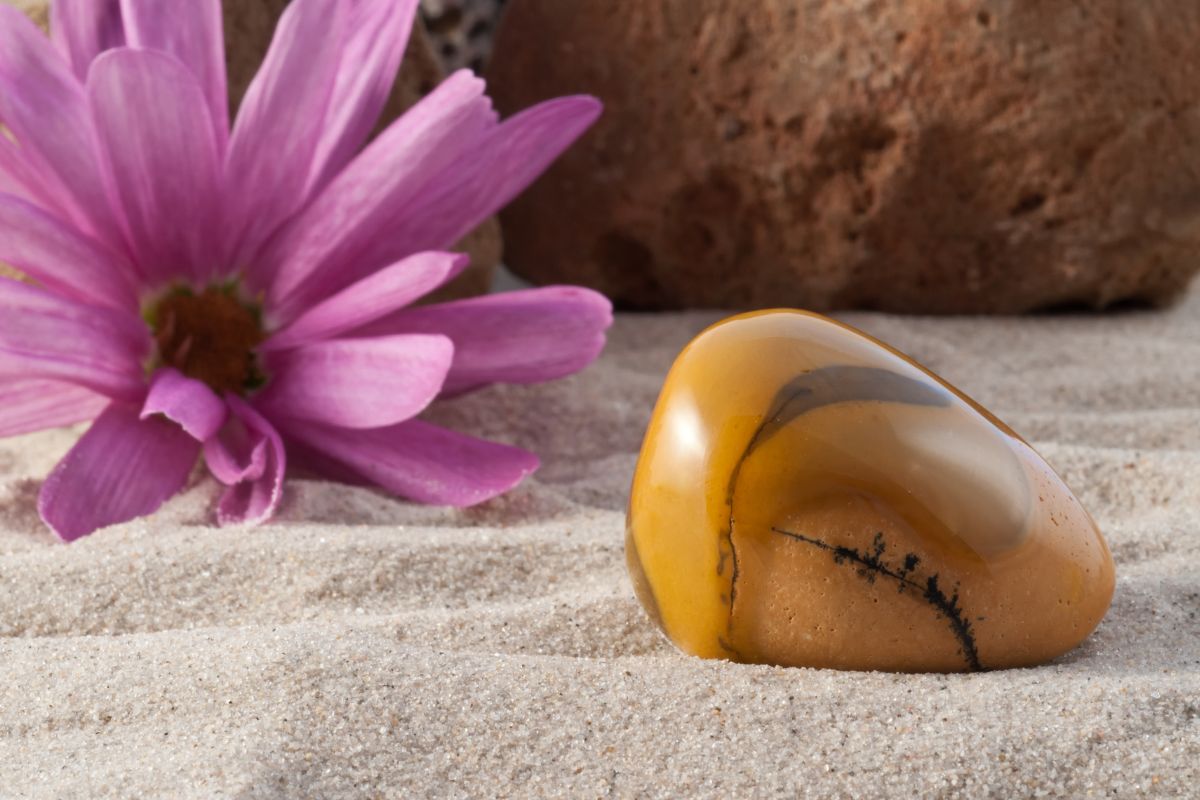 The final crystal on this list is mookalite jasper. Mookaite jasper (see also 'Mookaite: A Guide To It's Healing Properties') is a great family crystal as it balances the home and helps resolve family problems. The crystal also offers harmony and brings peace of mind to the home.
Capable of cleansing bad and negative thoughts, the mookaite jasper crystal will also boost your self-confidence and eliminate the feeling of self-pity. You'll find that this crystal helps guide you toward your destiny.
To use this crystal effectively, you should aim it toward the southeast direction of every room. You can even wear it around the home.
Final Thoughts
That concludes our list of crystals you can use in your new home.
Whether it be a crystal to increase positive vibes, cleanse the home of negative energy, promote positive communication, improve intimacy, or simply offer sunlight, there's a crystal on our list that suits what you're looking for.
We've looked at a wide range of different crystals so that you have a great selection to choose from.
All you have to do now is decide which crystals you want to add to your home. All the crystals on this list come with their own unique benefits, so make sure you think carefully about what your home needs.
You can then start building your collection of crystals that will help make your home a more positive, warm, joyful, and happy place to be.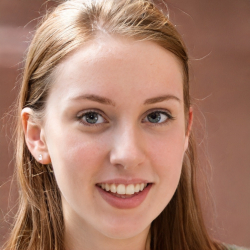 Latest posts by Andrea Daehma
(see all)