Masculine energy is one of the most potent things that you can harness, both for men and women. But sometimes we might find that dominant energy ebbing away from us at certain times. How can we get it back?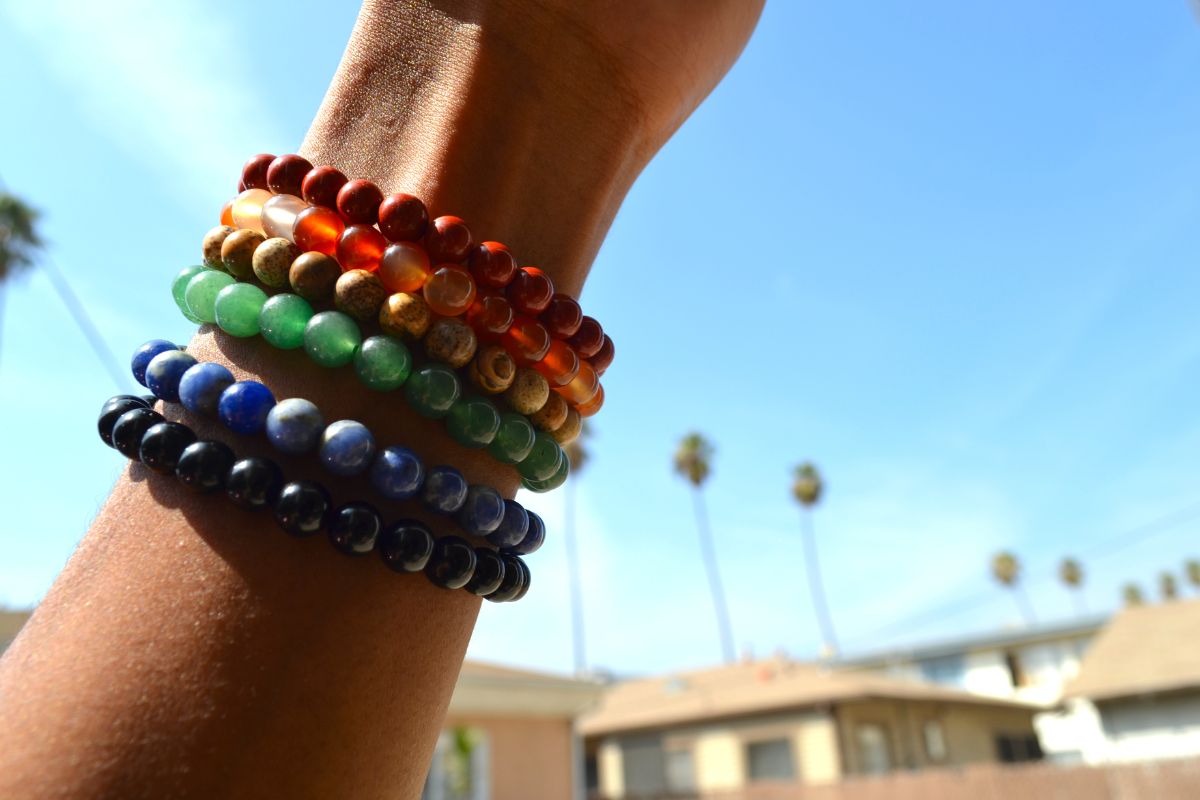 Well, certain crystals can have properties that can enhance male qualities. Whether this is feeling more virile, accessing your male sexual desire or feeling confident and strong when facing hardships.
There are crystals that have these properties and so much more.
But where can you find these crystals for enhancing male energy? What negative traits can you get rid of with these crystals?
What parts of your personality can you enhance? Well, take a look at our top 18 crystals for men.
18 Great Crystals For Men
1. Red Jasper
This stone is meant to access physical energy and return mental balance to the person who owns it.
Whether you are looking for a return to strength after a long illness or want to push yourself beyond your physical limits, this is a great stone to have in your possession.
If you are struggling sticking to your goals, then red jasper will help you to regain that focus and determination that you might have lost along the way.
This offer you a masculine energy that is not overly aggressive and will help you to thrive.
2. Black Onyx
This rich, black stone is great for sapping away any negative energy that might be affecting your happiness. This will help you to dispel weakness, grounding you and stabilizing your emotional well-being.
This will help you to cultivate any inner strength, which is important when you are going through hard time.
Sometimes it might be hard to access the inner masculine energy and you'll need to have something outside of yourself to help channel that energy.
3. Garnet
This stone symbolizes the primordial fire, which is exactly what you need if you are feeling slightly listless and inactive.
This will help you develop a strong head in your business and personal life, which is what you need if you feel the odds overwhelming you.
Self esteem is not always an easy thing to access, but a garnet stone will let that sort of energy flow a lot more freely inside you.
This also helps you to shake off negative beliefs that you might have carried around with you since childhood.
4. Pyrite
This is a metallic stone that represents vitality and willpower, making it a great stone for giving you courage. This stone helps you to increase blood flow to the brain, which will help you focus on mentally demanding tasks.
If you are struggling to accomplish tasks, then have this stone near you. Just looking at it will remind you to stick to your task and that you have urgent business to complete.
This will also help you in your sex life, being the source of much-needed stimulation.
5. Amazonite
We all live in fear of being judged by others, but with this stone you will feel bulletproof. This one is designed to remind you that you are just as good as anybody else and deserve to be treated with love and respect.
Amazonite will give you a lot of confidence in your personal and professional life.
This will help you to convey your feelings in a manner that is not overly emotional. It is important that you remain clear-headed when you are working out a decision.
This stone will also reduce any obsession with sex that you might have – we all know how this can confuse our judgement.
6. Green Tourmaline
If you want to increase your energy in certain parts of the body, then green tourmaline will certainly help you out. This stone will also give you great energy and stamina, which is great if you are feeling physically or emotionally weak.
This will help you expand your emotional body, which is very important if you are feeling down.
If you are looking for spiritual growth and help to inoculate yourself against the negative aspects of modern life, then why not try some green tourmaline?
7. Malachite
If you are still feeling the effects of emotional abuse, then having just a little dose of malachite will help you to restore your faith and heal from your emotional scars.
This will also help you to communicate and will alleviate some feelings of shyness.
Change is a very important aspect of our lives and we all need to move on from things sometimes, no matter how hard that is.
If you have some dreams that you would like to make into reality, then we would suggest some positive affirmations with malachite close by.
8. Lapis Lazuli
If you want something that will help you to focus, clear your mind from negative clouds and return your mental vitality to you, then lapis lazuli is a great stone for you to have in your back pocket.
This will return all serenity to you, which is very important if you have been through a very turbulent time in your life.
This stone will help men who find it tough to understand the feelings of others. It is often difficult for men to express themselves fully, as they are often taught not to!
9. Jade
This stone has been said to give good luck to whoever possesses it and, let's face it, both men and women sometimes need a lot of good luck in their life.
This will also return your body to its natural rhythm, helping your blood to circulate and your digestion to improve.
Jade will help you to lift the restrictions that you place on yourself, which is a struggle that everybody goes through.
This will help to reinvigorate men both emotionally and physically, which is important if they are recovering from an illness.
10.Tiger's Eye
The tiger is the most ferocious and often considered the most masculine of all the animals. Well, this encourages all the properties that are inherent in the tiger, including courage, keen perception, and inner strength.
This means that you will become more aware of some of the finer details of a person or a situation that you might have overlooked.
If you are rushing or impatient, then overlooking these critical details could be the undoing of the best laid plans.
11. Shungite
Men can suffer from turbulent emotions just as much as women and it is crucially important for a man to balance out what he is feeling.
This is where shungite comes in. Not only will this restore equilibrium in your life, but it will introduce calm which is a precursor for clear thinking.
12. Hematite
Men struggle with ego and a stone like hematite will help you to keep that restless part of yourself under control.
This stone will also teach humility, which is exactly what you'll need to calm the mind and be grateful for what you've got (see also, '12 Crystals for Gratitude').
13. Brown Agate
This is another one that will keep you grounded, which is good if you tend to lean into your ego.
This stone will help you to achieve some of the most difficult goals in life, giving you a gentle strength that will not result in any hasty judgements.
14. Black Rutilated Quartz
If you want to push yourself to your physical limits, then you might want to try incorporating some of this stone into your life. Combined with a workout, this can be the best method of sculpting that great physique.
15. Bronzite
Another one that emphasizes the strength of both the body, mind and soul. This will reduce the amount of anxiety that you feel daily, helping you make calm and informed decisions, especially in the workplace (see also '13 Beautiful Crystals For Workplace').
16. White Jade
Man or woman, we all get unlucky in love. Well, if you get a palm of white jade, then you can protect your heart and also open yourself up to love.
This will also help you to find healthier relationships and communicate better with your partner.
17. Rose Quartz
This is another stone for lovers, giving you a gentler spirit that will appeal to partners who enjoy emotional connection. This will also help you to believe in yourself, which is one of the most attractive qualities in a partner.
18. Ruby Zoisite
If you are looking for those leadership qualities, then we would recommend ruby zoisite.
This will help you be calm, communicative, and decisive, all of which you'll need when you are trying to inspire people in your personal life or in the workplace.
This stone is also great looking, so why not fashion it into a ring to feel confident in spaces that might be out of your comfort zone?
Conclusion
Men are complicated creatures and often suffer from a lack of self-esteem, as well as the physical strength they need to get through an illness or a tough situation at home.
These stones all have brilliant properties, and most men will notice a difference soon after encountering them.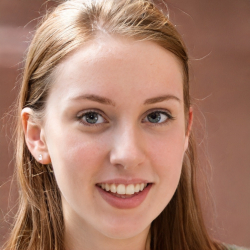 Latest posts by Andrea Daehma
(see all)