Although shopping for crystals in person is fun, there are a whole bunch of amazing shops online that sell crystals too, and they will often sell everything you could want from a crystal shop, including raw gemstones, and even some spiritual tools as well.
So, it doesn't matter whether this is your first foray into the world of crystals, or you're looking for the next addition to your collection, there are bound to be some crystal shops in our article that will appeal to you.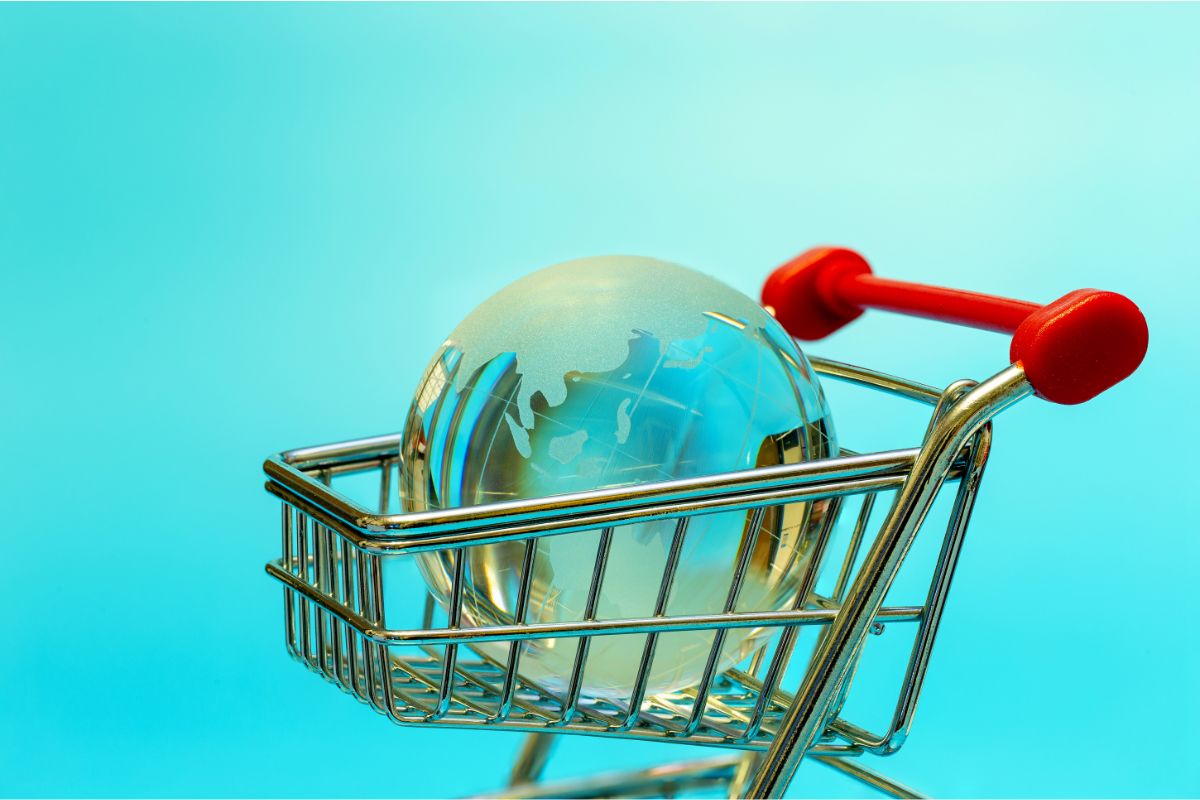 Etsy is one of the best online marketplaces to buy crystals from in our opinion, as it's always nice to support smaller businesses, and the prices tend to be fair too, plus it's easy to navigate and find exactly what you're looking for too.
So, if you're looking for some of the best crystal shops to buy from on Etsy (see also '9 Beautiful Wholesale Crystals'), then read through our guide as we explore some of the best places to shop from online! 
Buying Crystals From Etsy – Tips & Tricks
Whether or not you've bought crystals before, it's still worth reading through our guide to buying crystals from Etsy, as we'll provide you with all of the tips & tricks you need to successfully purchase your crystals online.
Dimensions
When it comes to looking at crystals on Etsy, it's definitely worth your time to check out the dimensions of the crystal, especially if you plan on buying it.
This is because the way the crystal is photographed will likely make it appear much bigger than it actually is.
If the seller is reputable, they will usually provide you with a reference image of the crystal next to a coin, or a ruler that measures the size of the crystal.
It's easy to get wrapped up in the excitement of finding a crystal you finally like only for it to arrive and end up being much smaller than you initially imagined. 
Pictures
The pictures provided by the seller on the listing should be clear and full of natural light, this will allow you to get a proper understanding of the color of the crystal, as well as any of the inclusions on the stone itself too.
You should also be wary that some sellers may edit their pictures using software such as photoshop in order to make the crystal seem more colorful or brighter so that it sells better.
So try to keep a close eye on the image itself to see if there are any inconsistencies that might indicate that the photograph has been tampered with. 
Reviews
Before you purchase from a shop you should always ensure that the reviews for the shop are good and that they have received enough orders in the past so that plenty of people have had experiences of buying with that particular shop.
Read each review carefully, and if there are any negative comments, read them and try to find out if it's an issue that could potentially affect your order. 
You should always stay away from Etsy stores that have overwhelmingly negative reviews, and this indicates that something is more than likely going to go wrong with your order too.
So, if you're going to be buying crystals or associated spiritual tools from an Etsy store, try to stick to stores that have a 5-star rating across all of their reviews, as this will help to ensure that you are happy with both the product you receive and the customer service too! 
Compare
If you're after a specific crystal whilst shopping on Etsy, don't just buy the first one you see.
There are numerous crystal shops on Etsy, all of which have crystals at varying price points and qualities, so it's definitely worth shopping around and comparing prices and quality between different shops before you finally decide on which crystal you're going to buy.
This will help to ensure that you get the best value for your money and that you're happy with the product you receive! 
Inventory Purchase
When buying crystals from a store on Etsy, the likelihood is that you won't receive the crystal that has been displayed in the product listing.
A lot of sellers will include a sentence such as "I will randomly decide on a crystal to ship to you", which means that the seller will look through their product inventory before deciding which crystal they're going to send out to you, and whilst the likelihood is that the crystal will be of a similar specimen to the one you saw in the photos, there may be some differences and variations on the actual crystal you receive. 
Cleansed And Charged Crystals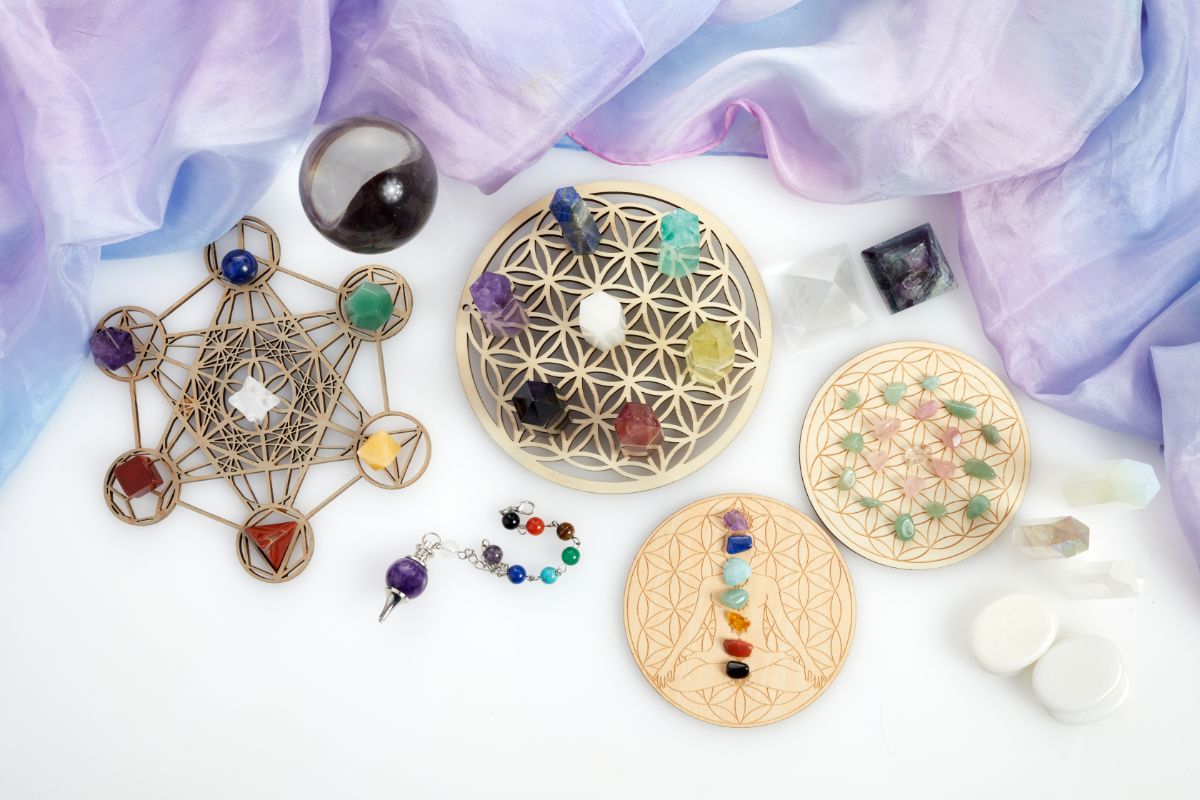 You'll notice that some crystal shops will mention that their crystals have been cleansed and charged before they ship the crystal to you.
Ultimately, this has absolutely no effect whatsoever, and this is a common tactic used by sellers to gain extra profit from those who have no knowledge or information about crystals and how they work, so you shouldn't ever pick a crystal purely based on whether or not it has been cleansed and charged
Whether or not the crystals have been cleansed and charged prior to shipping, it should be the first thing you do when you receive them anyway, so don't let sellers try to charge you extra for doing this.
Fake And Treated Crystals
Since there are a lot of different sellers out there, there are always going to be those who are looking to profit from people who aren't knowledgeable about crystals, which means that many of the crystals you see on Etsy are likely to either be treated or completely fake.
For example, Citrine is most likely to simply be heat-treated Amethyst instead, and Opalite and Goldstone are typically just made of glass. 
So, if you're going to be purchasing crystals online from a marketplace such as Etsy, you need to ensure that you thoroughly research what fake and heat-treated crystals look like so that you can identify whether or not the crystal you want to buy is real or not!
Best Crystal Shops On Etsy
If you've got no prior experience of purchasing crystals online or from Etsy before, then it can be difficult to know which stores you can trust, and which stores you should be wary of.
Thankfully, if you're new, you can check out our list of crystal stores on Etsy that we'd recommend you look at if you're looking for crystals online.
This list contains a combination of both small and large businesses, which will allow you to decide what shops you decide to support and shop with, as well as making sure that you get the best price possible on the crystals that you're looking to buy.
So, here are our favorite crystal shops that you can find on Etsy today!
Based in North Dakota, this crystal shop is a fantastic place to start for crystal lovers looking to make their first online crystal purchase, and the huge variety of unique polished and raw crystal specimens means that there should be something for everyone in this store.
As we mentioned previously, it's common for Citrine to be faked, as it's usually just a form of heat-treated Amethyst, which is why it's even more amazing that Crystal Magnetics stocks and sells a huge number of different Citrine clusters and points.
So if you've been searching for genuine Citrine, this is definitely the place to shop. There's also a wide variety of crystal eggs, points, clusters, and other spiritual gifts available at this store too. 
With Crystal Magnetics's owner Micheal being a star seller on Etsy, you can rest assured that you're going to receive a quality product and great customer service!
One of the more popular crystal shops you can find on Etsy, Spirit Nectar is owned by Martina, another star seller who is sure to provide you with some of the best crystals you can buy on Etsy, as well as some stunning crystal jewelry too, all of which is handmade!
Finding fair trade crystals at a reasonable price can be difficult, however, Spirit Nectar has plenty of fair trade crystals on offer, and the prices remain reasonable no matter what specimen you're after.
Plus, all of the crystals on the storefront are authentic, and they even donate $1 of the profits to charity too. 
If it's your thing, they also sell carvings and engravings too, including things such as cats, crystal clouds, moon stars, and even unicorns. So if you're going to add some new crystals to your collection, definitely check out Spirit Nectar!
If you're looking for some incredible-looking crystals and don't mind shopping out of the U.S, then VSMINERALS, who is based in Bulgaria, has a huge collection of raw mineral specimens that are priced incredibly fairly, and will be sure to impress even the most avid of crystal collectors.
Specimens such as Chalcopyrite, Amethyst, Galena, and Mangano Calcite all make up a part of the incredible inventory offered by this Etsy store, and if you're a fan of collecting raw specimens, then this is definitely a store you'll want to visit.
Arguably one of the biggest crystal stores on the entirety of Etsy, this store has over 400,000 previous sales, and with over 1,000 crystals on offer, you can be sure that there will be something for everyone to enjoy buried in the incredible inventory of this amazing store.
Plus, they offer free shipping on each of their items, which is convenient when you consider how expensive it can be to ship crystals! 
They sell both raw and polished specimens, so whether you're looking for something more unique, or you want to see some of the different shapes or carvings that are on offer, you're sure not to be disappointed.
There's also a small apothecary side to the storefront too if that interests you, which makes this shop a must-visit for any spiritual person!
If this is your first time buying crystals, you might be surprised at how expensive a lot of the specimens can be, especially the larger ones.
Thankfully, stores like New Moon Beginnings exist, which are able to provide you with affordable and high-quality crystal specimens, and the likelihood is that you'll be able to find some of your favorite crystals here, including Amethyst, Labradorite, Rose Quartz, Fluorite, and many more all being stocked. 
There's also a wide range of spiritual tools on offer in this store, including smudging kits, which means that it's sort of a one-stop shop for all of your spiritual needs!
What we love about this store is how responsive the owner is, so don't be afraid to ask questions if you have any!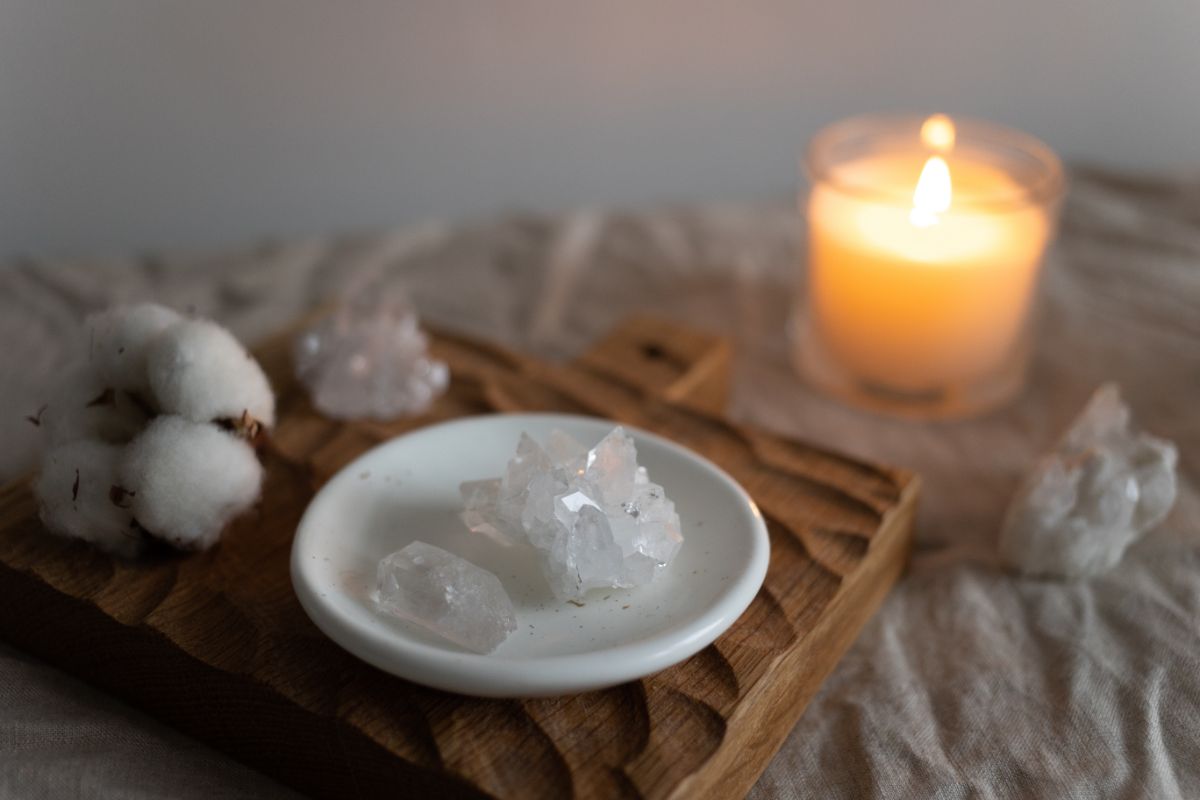 If you're looking for an all-encompassing spirituality store, then you should definitely check out Naturally Eu when you next get the chance, as they sell all the things you can begin to imagine and more, which makes it the perfect place to shop for gifts for friends and family if they have an interest in crystals and spirituality.
On offer in this store are pendants, raw specimens, tumble stones, and more, and there are even a bunch of mini manifestation kits you can use for a wide variety of topics.
With the increased demand for crystals, it means that mines are often forced to increase the speed in which they can find and harvest the crystals, which leads to destructive mining practices, and unethical labor practices too, so trying to find ethically sourced crystals can be difficult.
Thankfully, Peach and Pixie are one of the few Etsy stores that provide ethically sourced crystals to buyers, and there's a wide variety of polished and raw specimens on here that everyone is sure to love.
You can also find great birthday gifts in the store, such as the zodiac-assigned birthday boxes, which is great for the spiritual person in your life!
If you're looking for an incredible black-owned crystal store, then check out Sacred Earth Stones.
Based in New York, this store focuses on producing incredible jewelry adorned with amazing healing crystals and stones to help bring some positivity and light into your life. 
They also sell your usual crystal specimens too though, so it's safe to say that Sacred Earth Stones has everything you could ever want to satisfy your crystal needs!
Located in Utah, I Love Lotus is a particularly large store that focuses on healing crystals and gemstones almost exclusively, which means that you will be sure to have a lot of fun scrolling through their inventory when it comes to finding the perfect new addition to your collection!
With a guarantee on authenticity and quality, as well as free shipping on any order over $35 in value, it makes I Love Lotus a great place to shop for crystals on Etsy!
A family-owned business based in North Carolina, Throwin Stones stocks a wide range of both common and rare crystal specimens from all over the world, so it's definitely worth a look if you're after a particularly elusive gemstone.
One of the most popular items in their store is the genuine Opal, which is completely natural, and reasonably priced too, which is why they have over 250,000 sales and a 5-star rating!
Conclusion
We hope you enjoyed our guide to some of our favorite crystal stores on Etsy.
As daunting as it can be buying something as important as crystals from an online marketplace, if you stick to the stores we listed, then you should have no problem finding a specimen you love!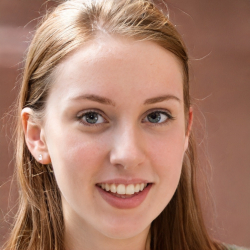 Latest posts by Andrea Daehma
(see all)