Jasper is a type of chalcedony crystal that is made of a variety of microscopic quartz crystals that are mixed with various impurities.
We've found that most types of jasper are named after the locations where they're found, and they are opaque and come in many different colors.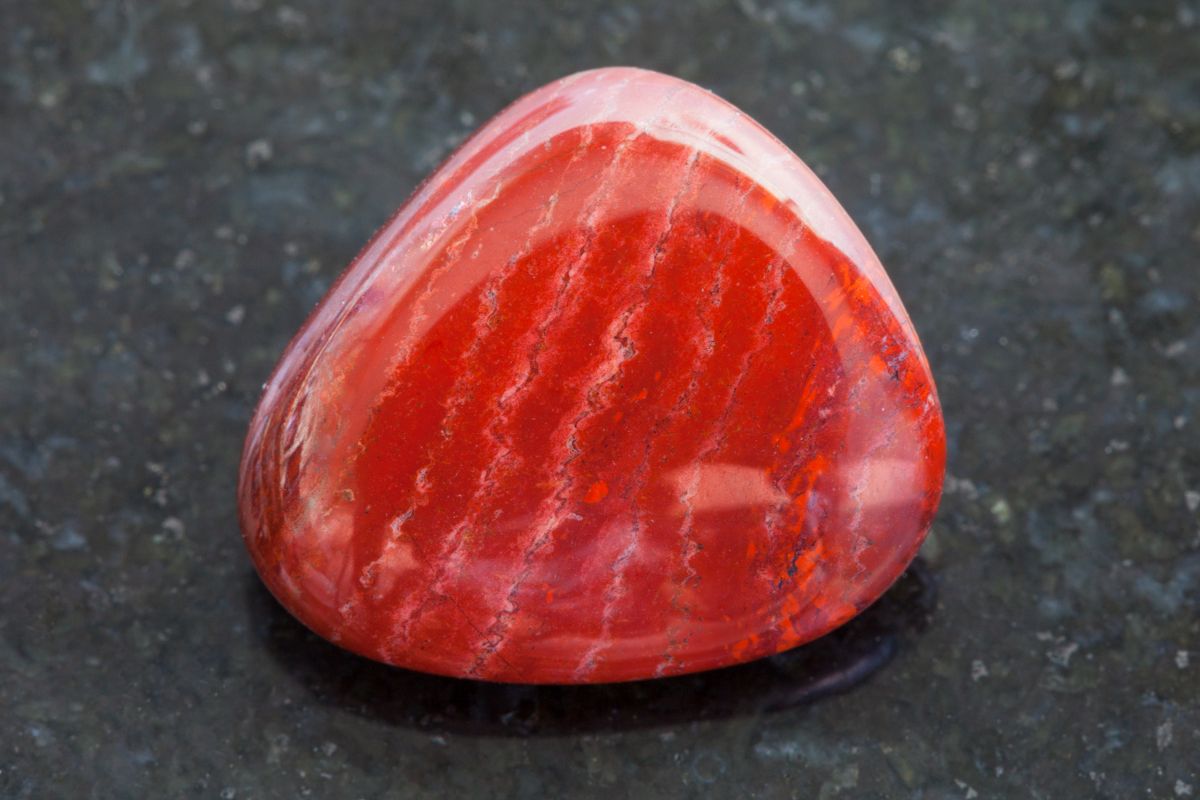 As a type of quartz, it can be found in many different countries and has several alternate names. It is believed that some types of jasper have healing powers and can help protect you from venomous bites from reptiles, insects, and arachnids.
However, while we recommend visiting the hospital if any venomous creatures bite you, this may be a metaphor for how black jasper was once used to identify forgeries and understand when someone was dishonest.
This article will discuss what jasper is, what it does, and where you can find it.
Physical Properties And Characteristics Of Jasper
Jasper is a member of the quartz family. It's an opaque stone that comes in various colors, including white, yellow, brown, and red. However, it can also be found in many other different colors.
Jasper is a tectosilicate mineral and part of the hexagonal-R crystal system, with a chemical composition of Si02. You'll usually be able to find them in massive micro granular quartzes. 
You can usually identify jasper by its speckled form, which it is named for. The inclusion of minerals, ash, or other sediments within the crystal causes the speckles. They can be found in many different countries but are especially prevalent in India and Australia.
Metaphysical Properties Of Jasper
In our introduction, we mentioned how different types of jasper have different powers, but one they all share is their healing powers that can help protect you from negative influences. Some would compare jasper to a close friend that stands by your side.
Associated with the fall, jasper is a stone that is best used to ground you and anchor you to the moment you're in. It will prevent you from overthinking (see also, '14 Best Crystals for Overthinking') and help you to stop worrying about the future.
Due to being an anchoring stone, jasper can protect you from burnout and find different things to be grateful for. If you do feel overwhelmed, jasper can be used to clear your mind and ensure that you remain at ease in difficult situations.
Using Jasper
It is no surprise that Jasper has such a wide variety of powers that can help you in difficult times. It can be used for emotional and physical healing and may be able to help you through financial and relationship difficulties.
The type of jasper you use can help you identify the type of issue you want to address. Due to there being many colors, it depends on which type you are most drawn to.
You can always wear jasper as a type of jewelry or place a small collection on your desk. The good thing about jasper is that it is incredibly versatile, so it can also be used as a paperweight at work, or you can simply carry one around with you to touch when you need it.
For example, if you wanted to use jasper to keep yourself grounded, you would need to hold jasper in your hand and run it over your palm.
You need to let the texture of the stone sink in, and so by focusing on the stone, you can identify what questions you previously were uncertain of.
Jasper And Emotional Health
If you have issues with your emotional health or struggle to stay in the moment, you can use jasper to understand how your thoughts may affect your physical health.
You may daydream or fantasize a great deal, but if you need to focus, then jasper can help you stop you getting lost in your fantasies.
Instead of getting lost in your thoughts, jasper is best used to help you when you need to focus. However, while dreaming is encouraged, it's best also to make your dreams a reality. Using jasper can help you to appreciate yourself more and understand the truth in situations.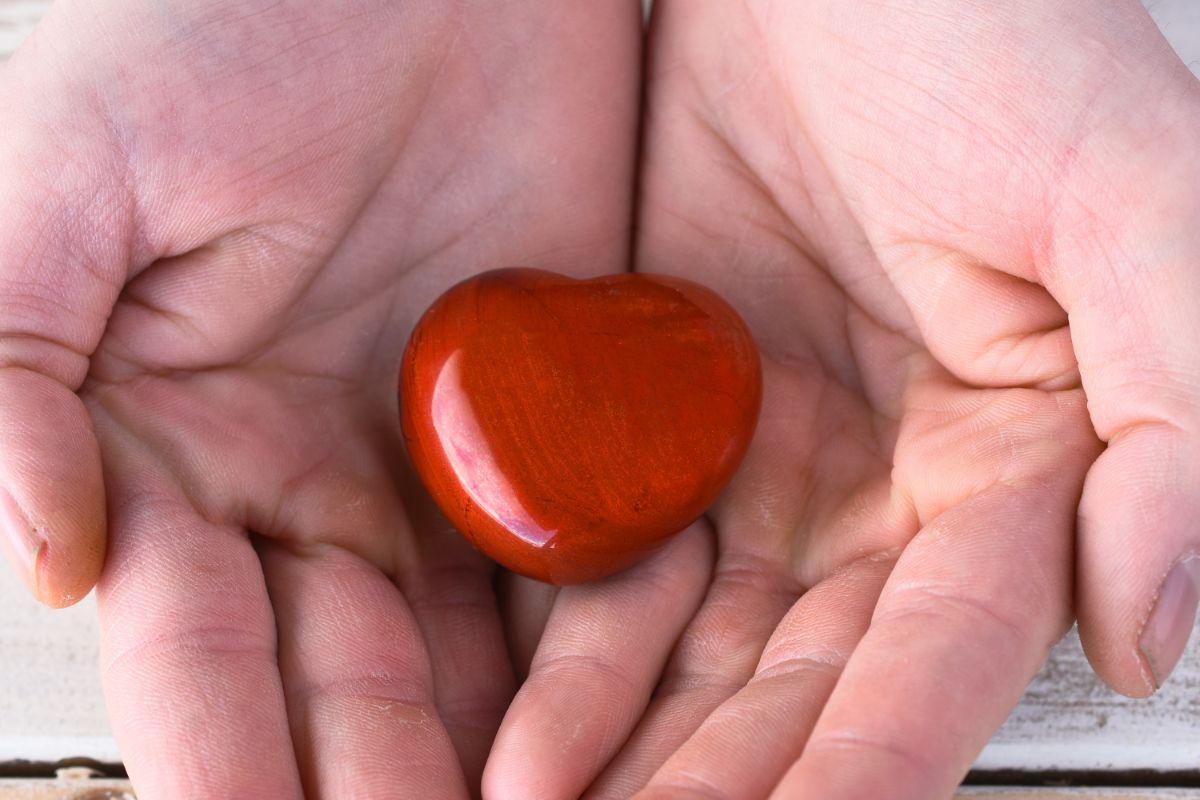 Jasper And Physical Health
There have been many situations where jasper has been great for physical health. If you have any issues with your liver, kidneys, spleen, or even your bladder, you may find that jasper can alleviate your symptoms.
It can be used to help support your body's ability to absorb iron and manganese and eliminate any stomach pains you may have. 
Of course, we should also note that if you have any significant issues with your physical health, you should consult a doctor. Jasper should mainly be used to alleviate the symptoms that you are struggling with.
Jasper And Financial Health
We've mentioned how using jasper can help you focus when you really need to and provide a helpful tool for your stamina. For anyone who procrastinates, you'll find that jasper is the perfect stone to help you meet the financial goals you have set for yourself.
As jasper is also used to help you make good decisions, you'll find that it's the perfect stone to have on hand when you need to take decisive action. So if you do have any ideas, we recommend using jasper to make those ideas a reality.
Jasper And Relationships
If you're having challenges with your relationship, you can use jasper to improve it. Even if you have a friendship that you're struggling with, you can persevere and get through the difficult times by channeling the energy from jasper.
Ideally, you won't lash out and can handle all communication with compassion and understanding.
Relationships aren't perfect, so it's essential that you channel these energies so you can understand that you and your partner are also imperfect.
Final Thoughts
As you can see, jasper is a stone with a wide range of properties that can help you in times of need. If you need to buckle up and focus, we recommend finding a type of jasper that will help you when you need it most.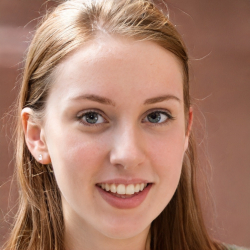 Latest posts by Andrea Daehma
(see all)