Sometimes in life, everything can seem really up in the air and it might be hard to hold down anything intangible.
However, earthbound crystals are just what you will need to keep everything grounded, helping you to connect with yourself on a deep level.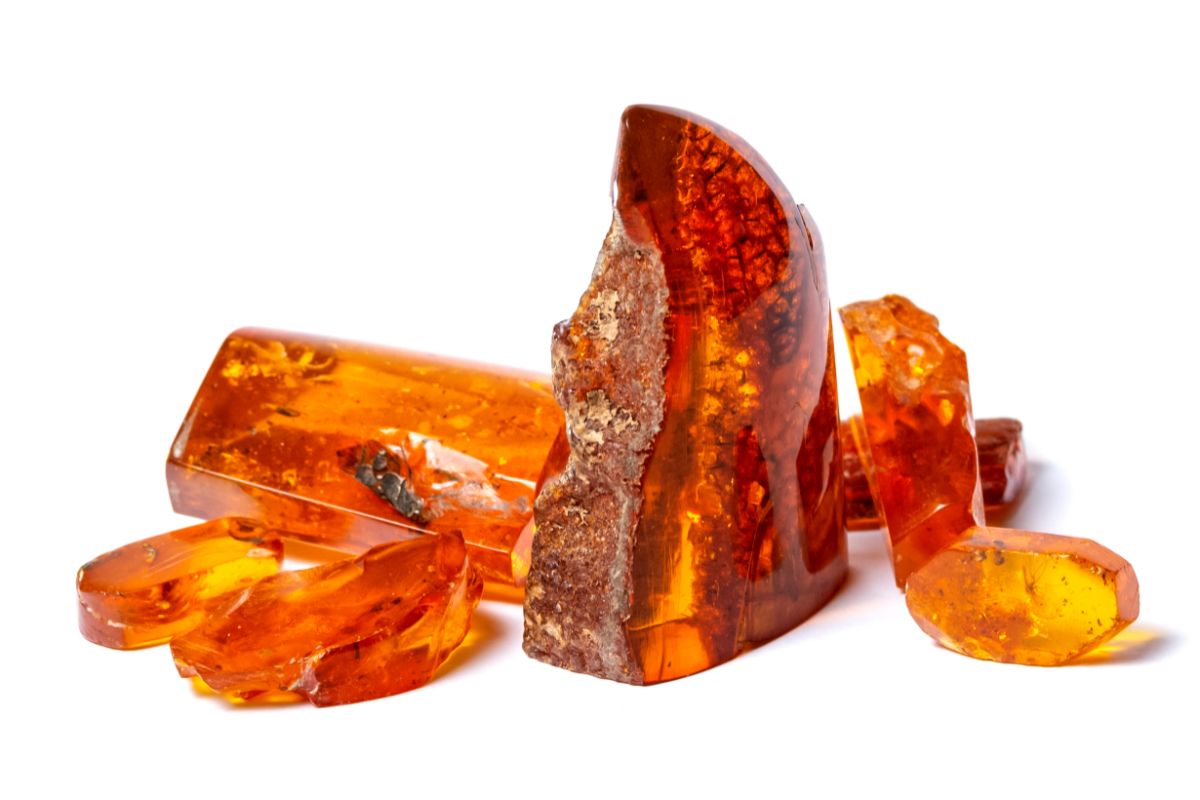 If you are a person who practices meditation regularly, then you'll want to make sure that you are grounded and stable.
Bringing earth crystals into your meditation practice will help you to reconnect with the earth, putting you in touch with all of your 5 senses.
So what are earth crystals? Where can you find them? What properties do they have?
Well, if you are keen to open up your chakras and connect with people and the world on a deeper level, then have a look at these 17 amazing earthbound crystals.
1. Emerald
This earth element is simply amazing for keeping you grounded when times are tough.
This will help to restore your natural mental and emotional stability, which can often be all over the place when you are going through a turbulent time in your life.
This comes with some amazing healing properties, which is great if you are going through a tough time, spiritually.
If you have suffered from a long illness, an emerald stone will help you connect with the earth and draw out great healing energies.
2. Green Jade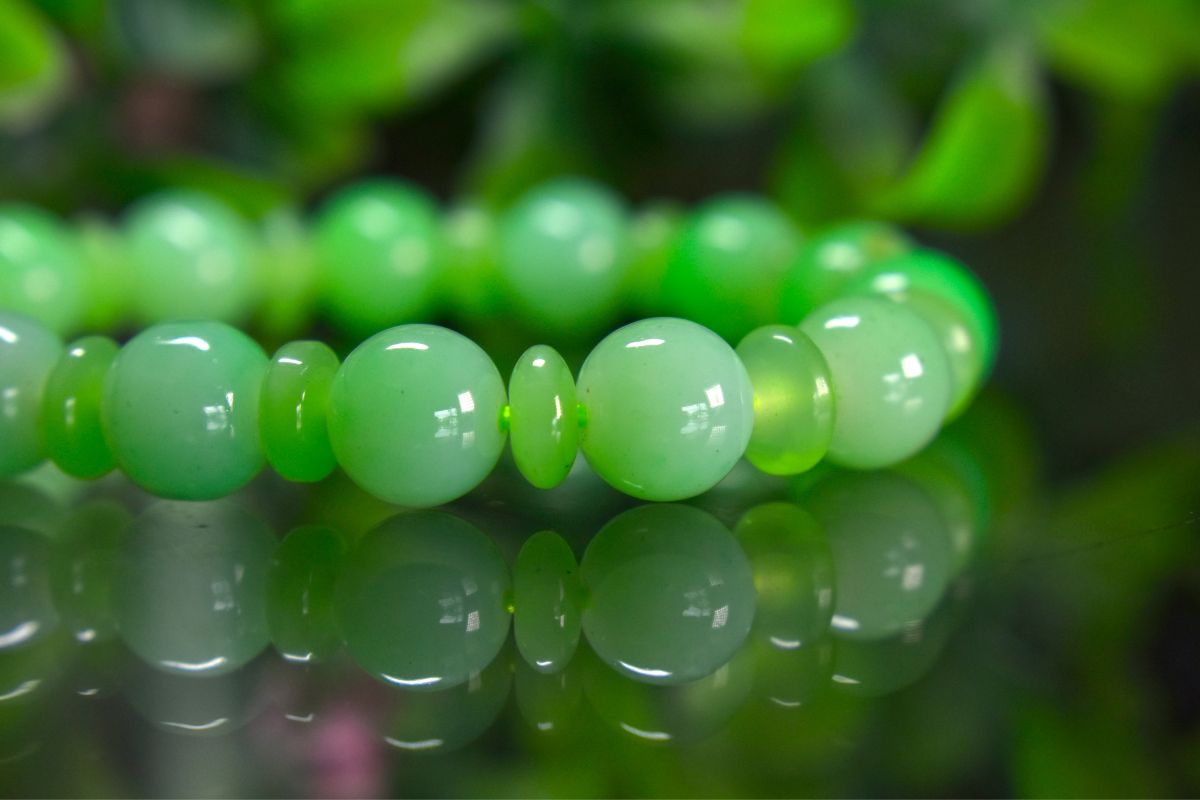 This is the stone of fidelity, which doesn't always have to be regarding relationships, it will rather make you more loyal to yourself and your own sense of self.
This will help you to ground your personality and help you promote your ideas and feelings.
This will also encourage you to be more independent, which is crucial if you are going to be engaging in group activities. These stones make for some really neat jewelry, going with almost any kind of outfit.
3. Moss Agate
If you are looking for something that will clear out your spiritual palate, then getting some moss agate will really come in handy.
If you are frightened of approaching a certain subject, then having moss agate on your side will really give you confidence.
Moss agate is the perfect stone for renewal, giving you everything that you need for a clean slate.
You should place this around your house after a turbulent period, as it will help you restore some calm in your life and leave you feeling relaxed and clear-headed.
4. Peridot
If you are looking for a little break from your financial stresses, then we would recommend this bright and vibrant green peridot. This will erase all sorts of lethargy and pain from your life, which can be the source of a lot of misery.
This will also enable you to take some responsibility for what you are doing, which can sometimes be why so many bad things are happening to you.
This is also a very lucky stone, so you should make sure you have enough in your back pocket to see you through a rough few months.
5. Chrysoprase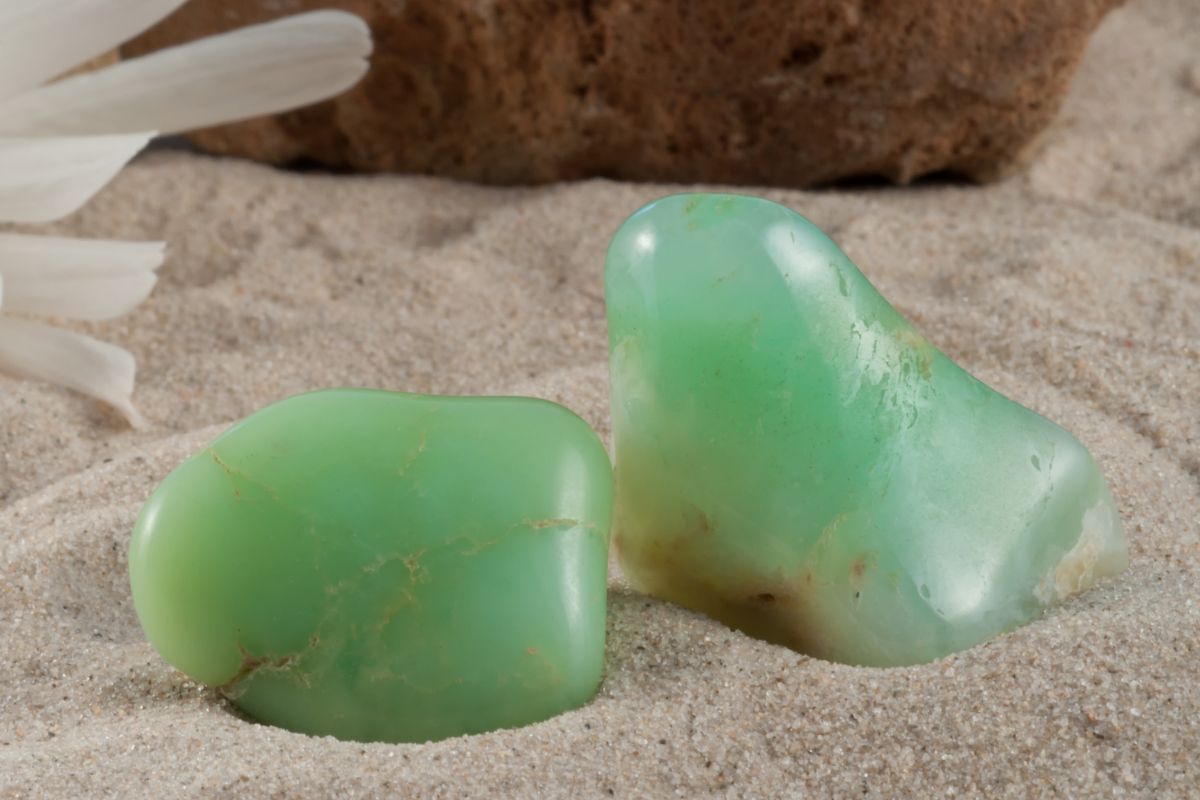 If you are struggling to see any hope in your future endeavors, then you might need a little uplift from some chrysoprase.
This will help you heal from so many different things, whether it is family trauma, an illness, or repeated negative patterns of thinking.
This will help you to draw positivity from the earth into your body. This is very important if you need to tie yourself to something when things are turning upside down.
If you feel frozen in a negative mindset, chrysoprase is a great stone to shift you out of it.
6. Malachite
This is a protective stone that promotes transformation. If you need time to heal and change, then having this stone in your life will be very useful to you.
This will also help you gain some perspective on your own actions, as well as space to consider different options.
This stone will engage with all of your chakras, making you more trusting as it opens you up to unconditional love. This will also encourage you to take risks, which is sometimes what you need to get out of your comfort zone.
7. Black Obsidian
This is a very powerful chakra stone that helps you focus on your roots, which are often the foundations of our whole being. By reconnecting with our true selves, then we can experience real growth and an increase in healing.
An earth stone urges you to seek protection for yourself and will encourage you to be completely self-sufficient. This will help you to open new horizons and consider new possibilities, which is really important for changing and growing.
8. Black Tourmaline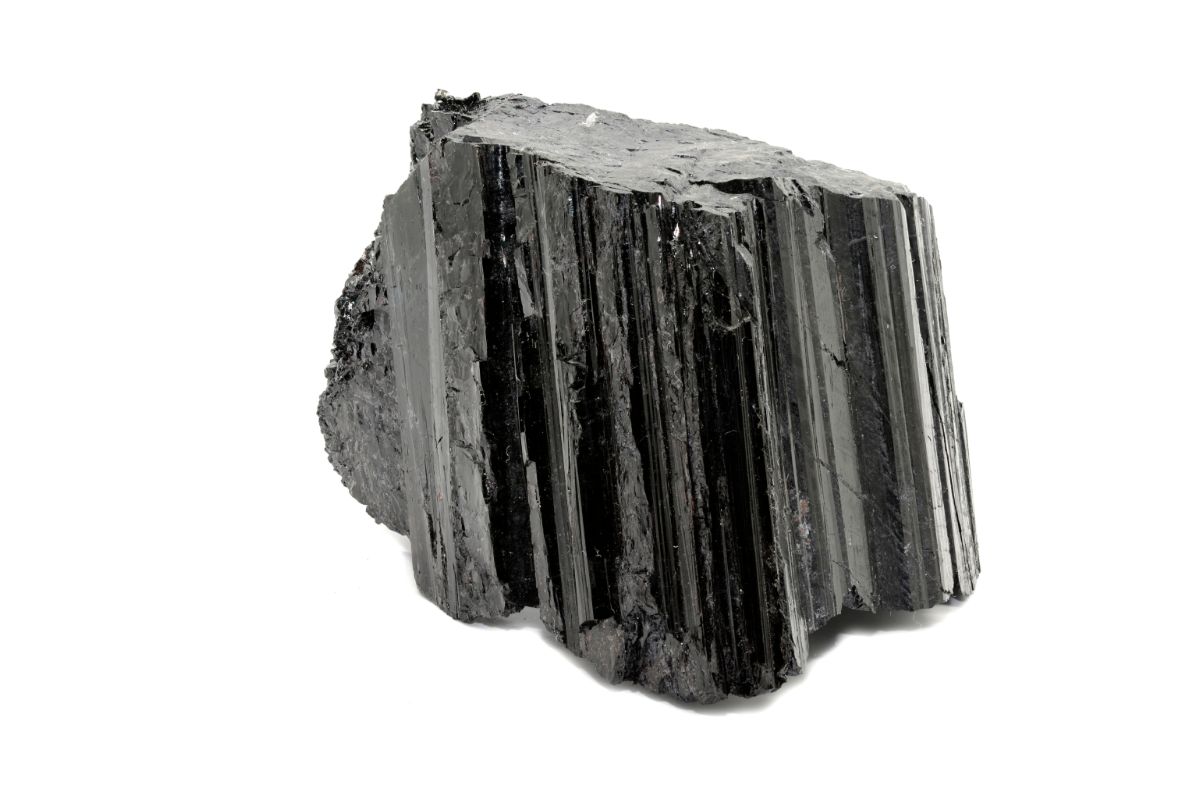 Repelling against negativity is part of getting back to the root of all of your problems.
This stone will help to form a protective shield over yourself while you recalibrate your thoughts and go right back to the start of where all your issues came from.
This stone is a dark stone, which means that it can absorb plenty of negative energy. If you also want a stone that you can use to accompany your clothing, then why not fashion this one into a ring?
9. Amber
Just by looking at this crystal, with its bright orange glow, you can see that it is brimming with joyful energy.
This will help you to vanquish all negative thoughts, which will help you regain some stability and foster a new perspective of unbridled positivity.
This is a great stone that you can wear during the autumn seasons, which is great if you are looking for a gem that will accentuate your natural effervescence.
This crystal can also be hung from your neck to protect you from malevolent psychic attacks.
10. Alamandine Garnet
This will help you to see the humanity in others, which will help you to dispel resentment and bitterness that can often build from seeing others as less than you. This type of stone will teach you to be much truer to yourself.
This stone is also one that amplifies the connection to your root chakra, allowing you to reconnect with your core values, which can often get lost when things all around you are disordered and slightly chaotic.
11. Apache Tear Obsidian
Sometimes your heart will be aching from certain traumas that have happened to you in the past. This is when you'll need something from an outside source that will help you to heal.
Use this stone to help you find resilience and fortitude during tough times.
This is a stone of pure compassionate strength, which means that you can have that strength to be there for someone when they need you the most.
This stone will also help you to eliminate bitterness and help you to understand things from other's points of view.
12. Apophyllite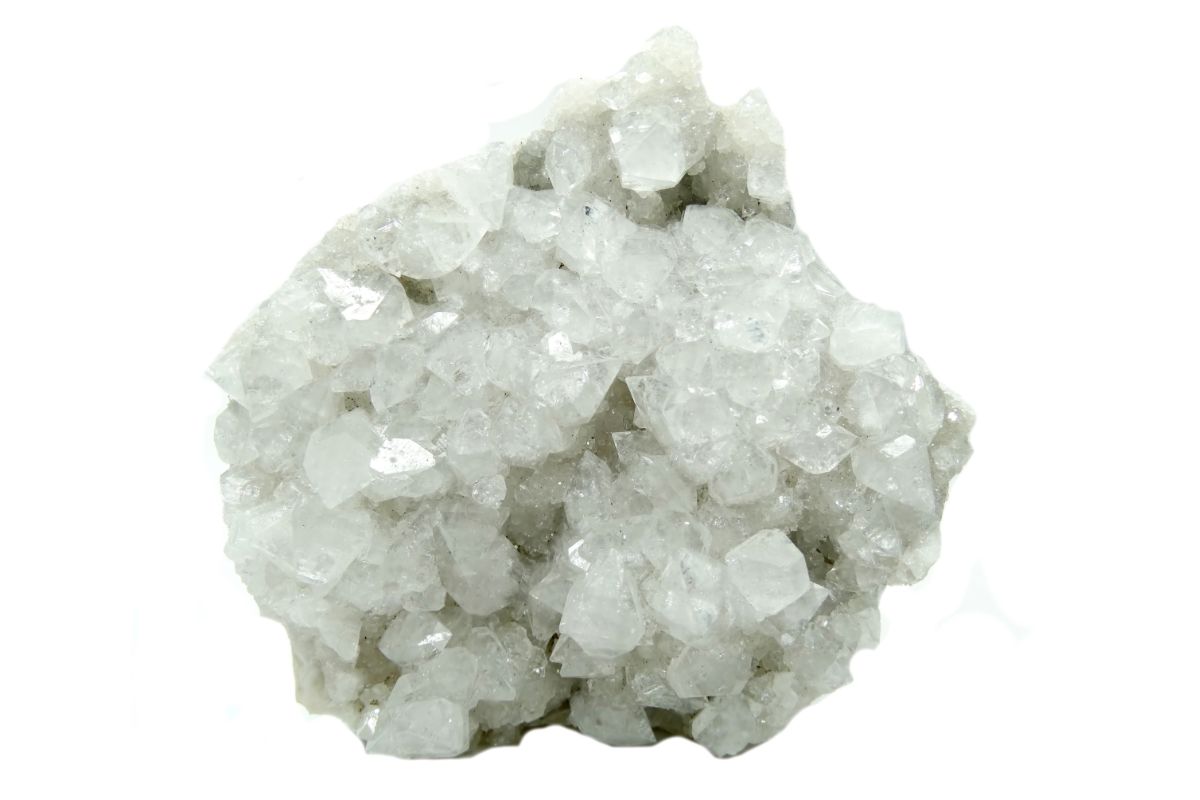 This clear, white stone symbolizes purity and will help you gain some clarity in your life. It is wrought from the earth, so it encourages people to stay true to themselves and not be carried away by demons of negativity.
This will help you deliver good vibes to both yourself and others. This is crucial for lifting the whole atmosphere in the room, whether it be in your home or in the office.
You will notice that your burdens have become a lot lighter after using this stone.
13. Atlantisite
This purple stone is the symbol of everything that is love, giving you that strength and stability in your relationships. This will help to open your chakras and allow as much unconditional love as possible to flow in and out of you.
14. Auralite 23
This will help you to cultivate that inner peace and strength, which is exactly what you need when you are going through dark times. This will help to restore your natural balance, rooting you to firmer foundations of spirituality.
15. Banded Amethyst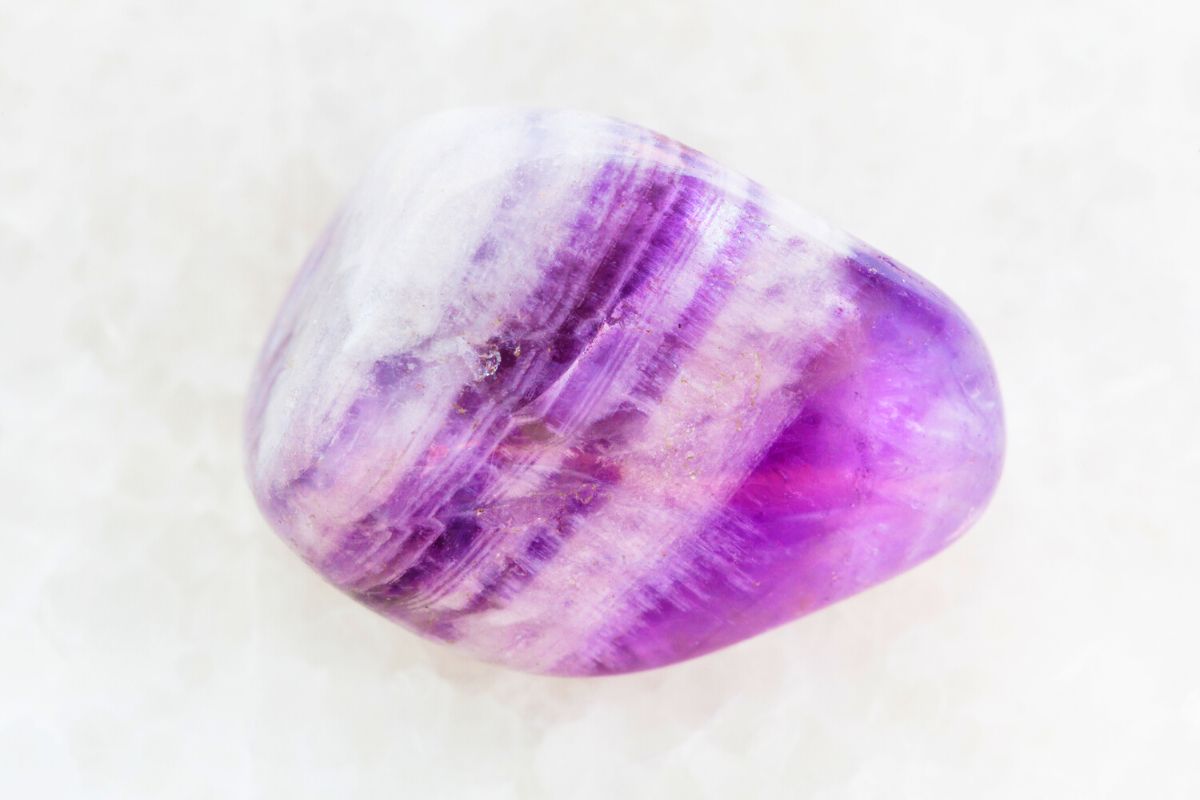 This will help you to gain some insight into why you might have built up so much negative energy. This will help you to find a positive in any situation.
Sometimes finding that little ray of light in a dark situation gives you all the strength you need to keep going.
16. Black Jade
The shadow self is the subconscious mind in which all of our dark and primal energies stir. Rather than resisting this self, you should try and bring it into your life.
Black jade will help you do that, giving you greater peace and harmony between these two selves.
17. Bloodstone
Blood is the life of all creatures, which is exactly what you will need if you are feeling drained or are suffering under chaotic surroundings.
This stone will help you get a hold of your emotions and make clear decisions about your life.
Conclusion
Earth stones are amazing for helping you to reconnect with the world around you.
If you are feeling untethered from your life and the people around you, getting an earth stone will help to keep you grounded, making clear and compassionate decisions.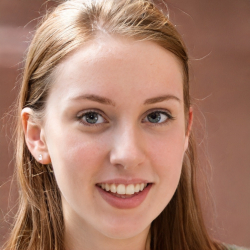 Latest posts by Andrea Daehma
(see all)